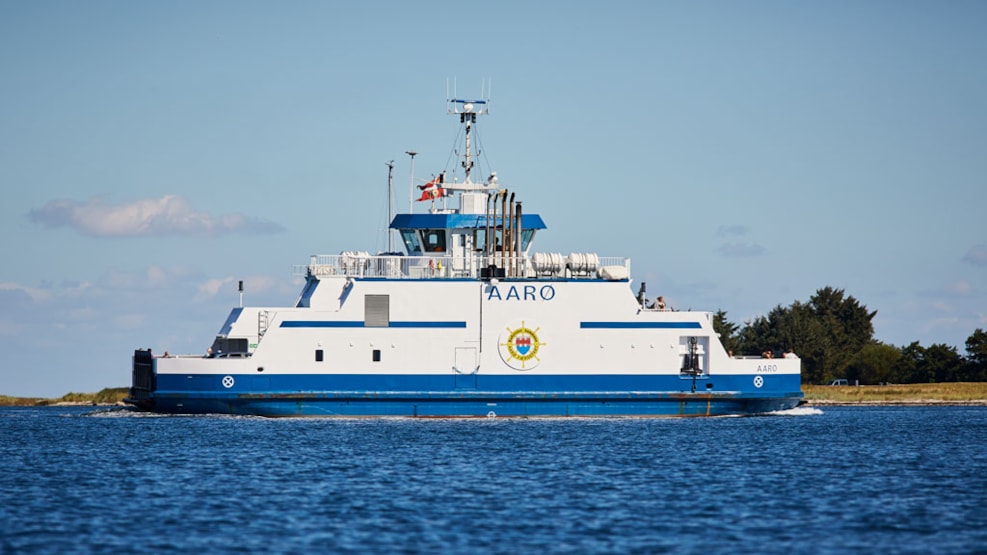 Aarø Ferry
Perhaps Denmark's fastest ferry trip, 8 minutes from the mainland and you are in port on Aarø.
Are you taking a trip to the pearl of the Little Belt, Aarø? Then you have to travel with the Aarø Ferry. The ferry sails daily by its schedule, from around 6 in the morning to 11pm, and outside this time frame, a on-call guard is attached in case of acute illness.
The ferry holds 12 cars and 98 passengers. You can not reserve a spot, and you will generally be led aboard in the order at which you arrived at the ferry.
A slight displacement in the departure times may occur because of extra trips, which are sailed, if there are more cars or passengers standing by for a departure than the ferry holds.

You will usually find a bus connecting Aarøsund to Haderslev, however, not on Sunday afternoons.
Tickets
You can buy tickets in the ticket machine in the lobby by the waiting room with creditcard, or on the ferry with cash when going aboard in Aarøsund. Tickets are round trip.
If you are travelling back and forth more than once, we recommend that you buy a ten-journey ticket, as it will speed up the service.