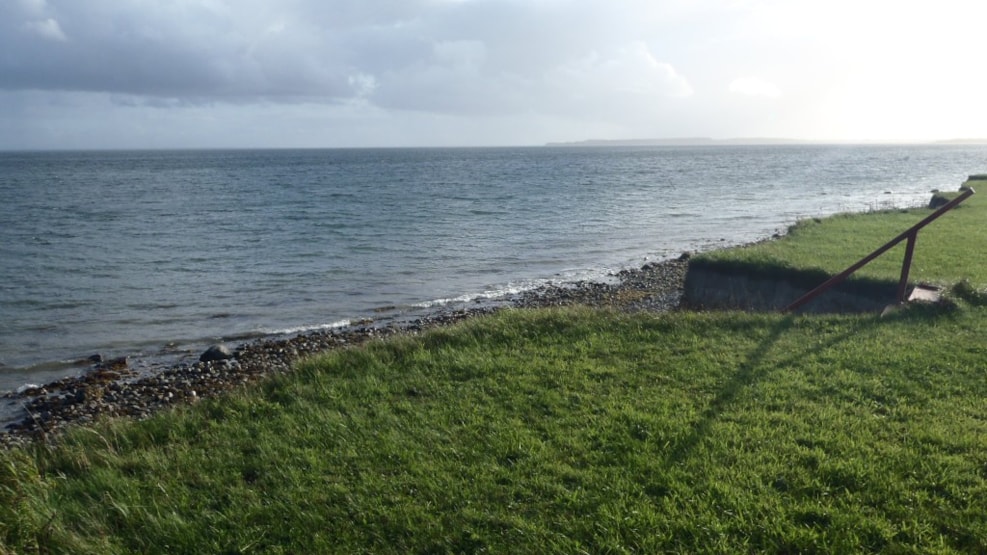 Aarø Sydstrand
Lovely beach on scenic Aarø.
Aarø South beach lies towards the Little Belt on the southern part of Aarø. North of the beach is a small inhabited area. Aarø has around 200 permanent dwellers, most of which lives in Aarø town, which lies on the west side of the island. Towards the east there is a camping ground (Aarø Camping). You can drive to the beach by Aarø Sydstrand. The beach lies in scenic surroundings with a wet-area towards the west and Aarø Kalv towards the east. The inhabited area and the beach are separated by a green area and a steep slope, with stairs connecting the two areas.
The beach is made up of fine sand, which covers other stones of different sizes. At the water's edge the beach is primarily made up of medium sized stones. Further from the water's edge the size of the stones decrease and the stones lies further apart. The top part of the beach is made up of fine sand with only a few pebbles. The seabed is made up of sand, covered with pebbles and stones of different sizes. The beach is 300 meters long and 5 meters wide.