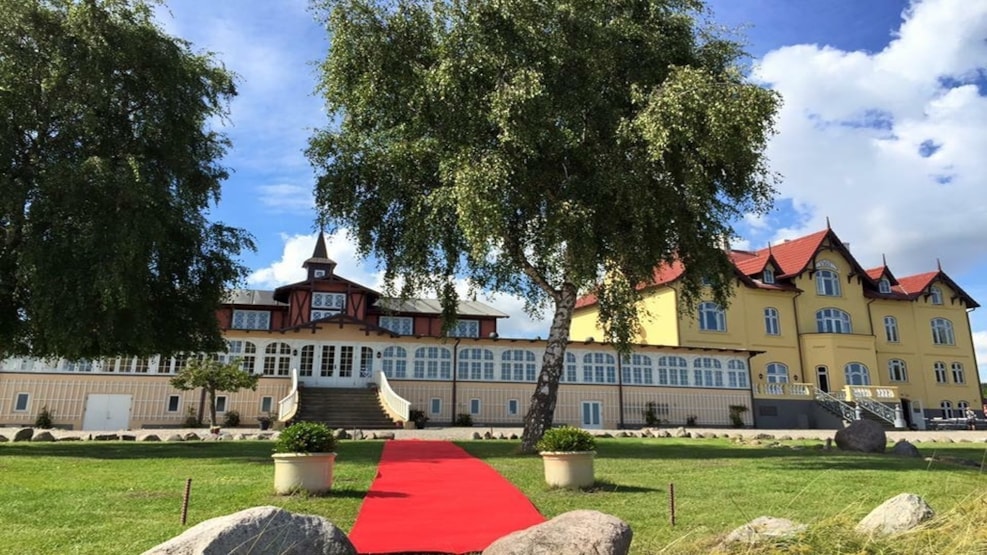 Aarøsund Badehotel, conferences
Book your next meeting or conference at Aarøsund Seaside Hotel, where you can enjoy the beach, the atmosphere and the stunning views.
At the historical and renovated seaside hotel in Aarøsund, you can experience the true seaside-vibe from the 1930s. The hotel's rooms and halls are decorated with antique furnishings, which include a sofa arrangement that belonged to Karen Blixen and a Victor Borge piano.
At Aarøsund Seaside Hotel you will be close to nature, the beach and fresh air; the hotel lies directly onto the beach in Aarøsund and houses no less than two restaurants and 15 double rooms, so you will find plenty of opportunities for catering and accommodation for your event.
Depending on the size of your party, Aarøsund has three suitable rooms: Aarøstuen which can hold up to 20 people, Verandastuen which can hold up to 40 people and The Great Hall which can hold up to 150 people. From Aarøstuen and Verandastuen you will find an amazing view of Aarø and Aarøsund, and the Great Hall used to be a waiting hall, where many of the great personalities of the time, including Hans Christian Andersen, would wait for the ferry to Assens before the railroad connected Funen and Southern Jutland in 1935 with the old Little Belt bridge and shortened the travel by train.
All meeting facilities include flippover, projector and screen, WiFi and overhead projector.
Call Aarøsund Seaside Hotel at +45 26 42 77 88 and have a chat about your next event.