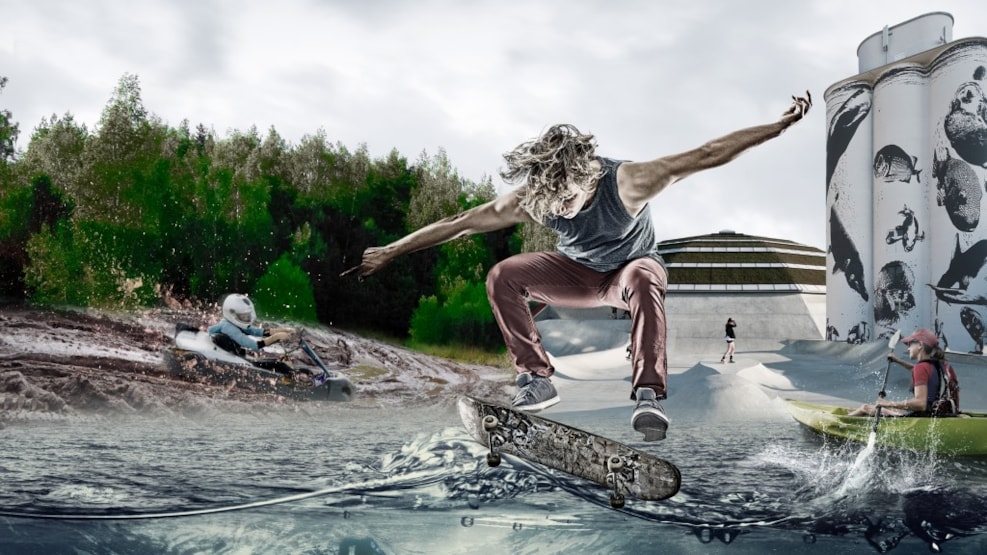 ACTURE PARK
If you are looking for active adventures in unique facilities - look no further! ACTURE PARK is the ideal place for you. ACTURE PARK offers a wide variety of activating and involving adventures set in incredible natural surroundings and fascinating sport facilities.
ACTURE PARK is an action concept created in collaboration with local sports- and adventure clubs and firms; it consists of long row of attractions along the glacial tunnel valley from Vojens to Haderslev. ACTURE PARK offers events and exciting activities throughout the year. Experience Denmark's longest go-kart track, the highest climbing tower, the best skating arena and the unique StreetDome. Try out 3D archery, sailing, triathlon and many other activities. Take off on an adventure with the heritage railway, by pedalo or go hiking - enjoy the nature, the stories and historic inns along the tunnel valley, Haderslev Dam (Haderslev Lake) and the charming habour. 
Holiday experiences to look forward to for everyone
When traveling with one's family, friends or as a group, it can be difficult to accomodate everyone's expectations to the vacation. ACTURE PARK gives everyone the opportunity to create their perfect vacation, and the activities offered cater to both individual interests and leaves room for families to spend some active quality time. When trying out the activities one can be together in a group or participate as an individual, one can choose to be entertained or challenged - or both, push your heart rate or stay calm. Although you might have different interests, are beginners or advanced in one of our activities, or different age groups who go together, you can spend your vacation together; everyone will find it fun and exciting. 
Visit Denmark's largest adventure park www.acturepark.dk
At the adventure portal www.acturepark.dk you can plan, pick, choose and tailor fit your personal vacation with adventures and activities, accommodation and food. All in one place; you will find all the information you need for an active vacation and you can book tickets for your chosen activities. Please note that ACTURE PARK is not a closed park; it spans a larger area than traditional entertainment parks and is a concept that gathers the many active offers in Haderslev under one name.