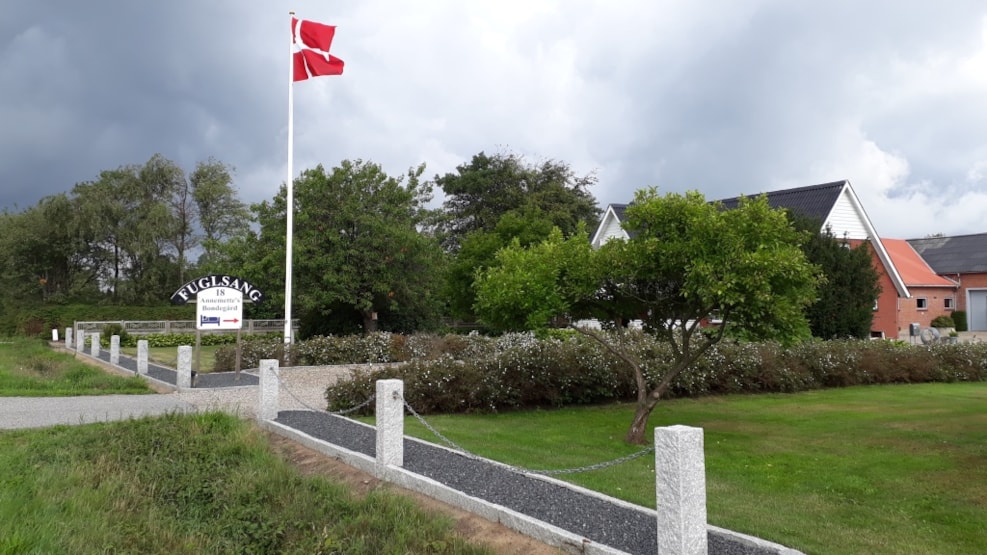 Annemettes Farm
Do you love nature and scenic views? Then you should visit Annemette's Farm.
Here you will find plenty of green spaces and a wonderful view in all directions, with benches placed around the property, so you will find plenty of room to relax and recharge. There is also a camfire site, where you can light a fire and keep warm on the cool summer evenings, or bake the traditional twistbread. 
If you like fishing you will find plenty of opportunities to relax with your hobby in both streams and Put & Take lakes. At the farm you can clean your fish and store them in a freezer. You can also play nature golf and Krolf; bring your own equipment or rent it at the farm.
Annemette's Farm is always open!
About the rooms
Cheep accommodation in rooms with access to internet – common room with satellite TV, small kitchen with access to freezer and shared bathroom.
The prices incl. linen and towels.
Prices per person per night:
Double room as a single room: DKK 250,-
Double room: DKK 400,- per night
Surcharge of DKK 100,- if staying for more than 1 night.
It is possible to buy Breakfast. 
ONLY CASH (mobilepay is also a possibility)


Experiences in the area:

Gram Castle with agricultural buildings and free access to the castle gardens.
Gram Clay Pit and museum
Gram Church and the beautiful cemetery
Gram Sports Centre with internet café, outdoor swimming pool, bowling lanes and cafeteria
Rødding Cinema with current movies
Rødding indoor swimming pool
Sct Thøgers ruins
Hygum native farm and Arnum Church
Ancient cemetery by Årupgård
Aftægten in Enderupskov
Gelså and Stensbæk Plantation
Walks and shopping opportunities
Angling opportunities in springs and "put and take" lakes in the area