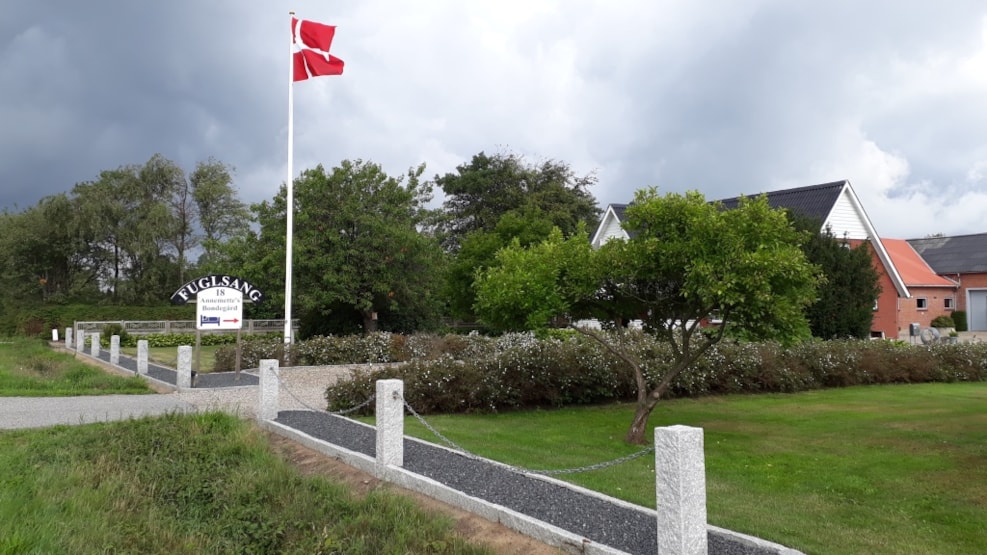 Annemettes Farm
Double and single rooms only 3 km from Gram Castle, with breakfast and bike hire.
Accommodation in the countryside only 3 km from Gram
Here you will find plenty of green spaces and a wonderful view in all directions, with benches placed around the property, so you will find plenty of room to relax and recharge. There is also a camfire site, where you can light a fire and keep warm on the cool summer evenings, or bake the traditional twistbread. 
If you like fishing you will find plenty of opportunities to relax with your hobby in both streams and Put & Take lakes. At the farm you can clean your fish and store them in a freezer. You can also play nature golf and Krolf; bring your own equipment or rent it at the farm.
If you are traveling on a motorbike or with a bicycle, you can park in a locked garage. It is also possible to borrow a bicycle if you are going to the castle town of Gram. This is agreed upon when you book accommodation.
About the rooms
Cheep accommodation in rooms with access to internet – common room with satellite TV, small kitchen with access to freezer and shared bathroom.
The prices incl. bed linen towels and fast wifi.
You can purchase a self-service breakfast. Where you prepare it yourself, brew the coffee and heat the bread. It will be in a box, in the fridge from the morning and it will be filled up the next day if this has been ordered.
Prices per person per night:
Double room as a single room: DKK 250,-
Double room: DKK 400,- per night
Surcharge of DKK 100,- if staying for more than 1 night.
It is possible to buy Breakfast. 
ONLY CASH