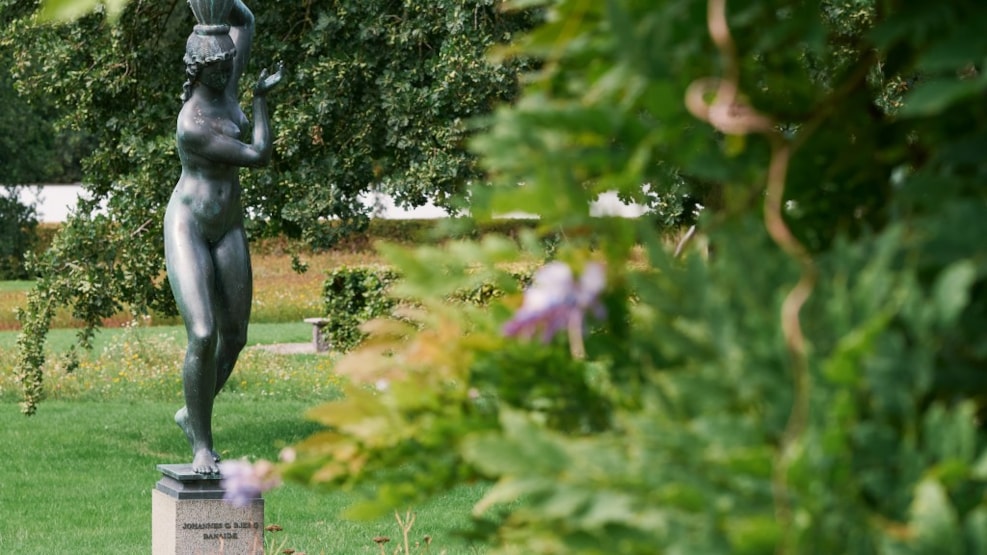 Art outdoors
Take a sculpture-tour and experience the many different public works of art and sculptures in and around Haderslev.
The urban landscape in Haderslev is filled with works of art and sculptures of many different sizes and styles and in all materials imaginable - from concrete and granite to steel, bronze and cobber.
When you a walk in the city you can experience known works of art like the fountain on Gravene (square) by Axel Poulsen from 1927 or the bronze statue of famous townsman Peter Hiort Lorenzen from 1929 by Carl Mortensen.
But if you keep your eyes open you can find both large and small works of art in most public places and parks in town. If you go outside of Haderslev, you can also find works of art in Gram and Vojens, like in Gram Castle Park, where Jagtscene (Hunting scene) by Torben Ebbesen from 2012 stands as a modern and contrasting centre of the traditional baroque garden.
You can find inspiration for your sculpture-tour in Skulpturguiden Haderslev (sculpture guide) from 2015.