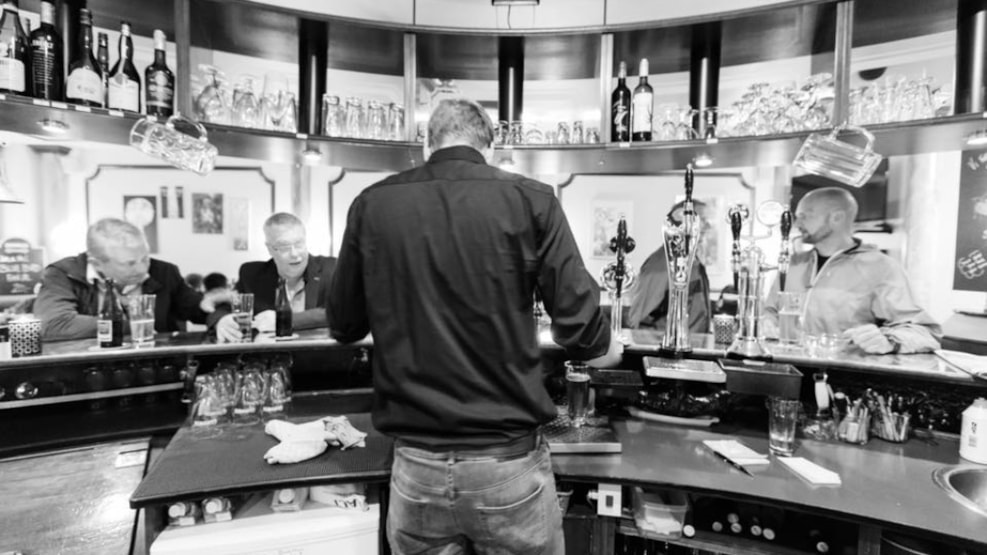 Bar De Ville
Live music and cold drinks.
Bar de Ville is a cosy bar in the heart of Haderslev, which is known as the towns music venue, where you will find live music on the weekends. The bar invites many different artist to play, to guarantee music in all genres for all guests; The bar focuses greatly on a great atmosphere and music for all guests. 
For many years, the bar was known as Andy's Bar de Ville, and the name still sticks for many of the locals. The original owners Andy and Sussi ran the bar for 19 years, before selling it in 2017 to the new owners, who care deeply about the bar and are carrying on in the same spirit. They say that Bar de Ville is the place where all ages come together, and here you will always find a great and cosy vibe among the guests and bartenders.
At Bar de Ville you will find a large selection of specialties such as beers - bottled and draft - and wine from all over the world, as well as drinks with and without alcohol.