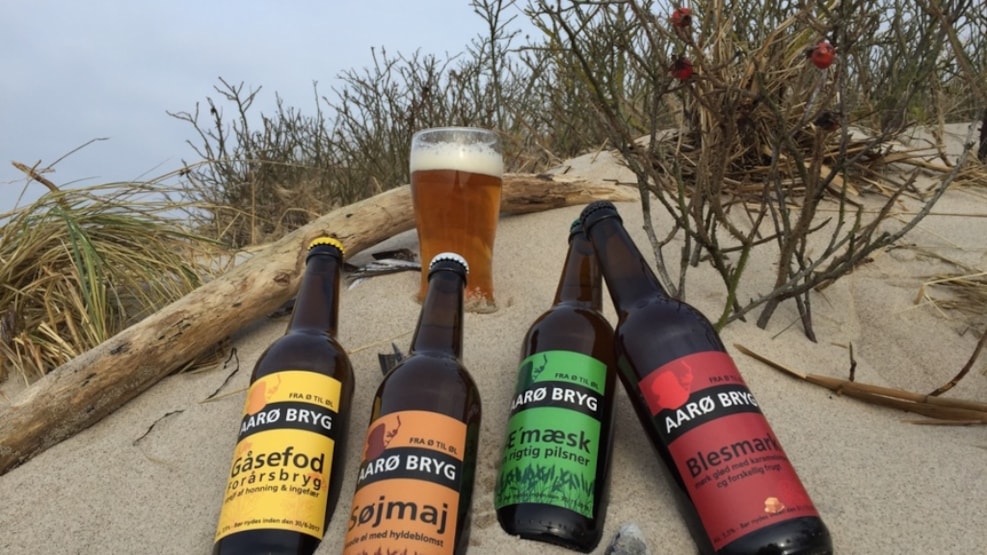 Beer-Safari on Aarø
Beer safari in the great outdoors in beautiful countryside. Taste unique, locally-brewed beer named after places from around Aarø – get an insight into the local history and island culture.
Aarø´s approximately 580 hectares of soil, woodland and wetlands are home to almost 100 different and, not least, amusing names; names which in former times were used by local peasants and fishermen and which Aarø Brewery have subsequently used to name their beers. This can be experienced on a real beer safari.

For this safari Aarø Brewery have dusted off an old map and produced a number of safari packages with their beer and a "Tapas-To-Go" box – a delicious rustic Tapas selection made up of the very best ingredients from Southern Jutland, thus enabling you to experience and survive a tour of the island.

The tour includes a delicious "Tapas-To-Go" box for two people (4 kinds of sausage, ham, pesto, dripping, salted almonds, pickled cucumber and bread. 2 x ½ litre Aarø Bryg, 2 x ½ litre spring water, bottle opener, glasses, napkins and the old "safari map" dating back to 1935).