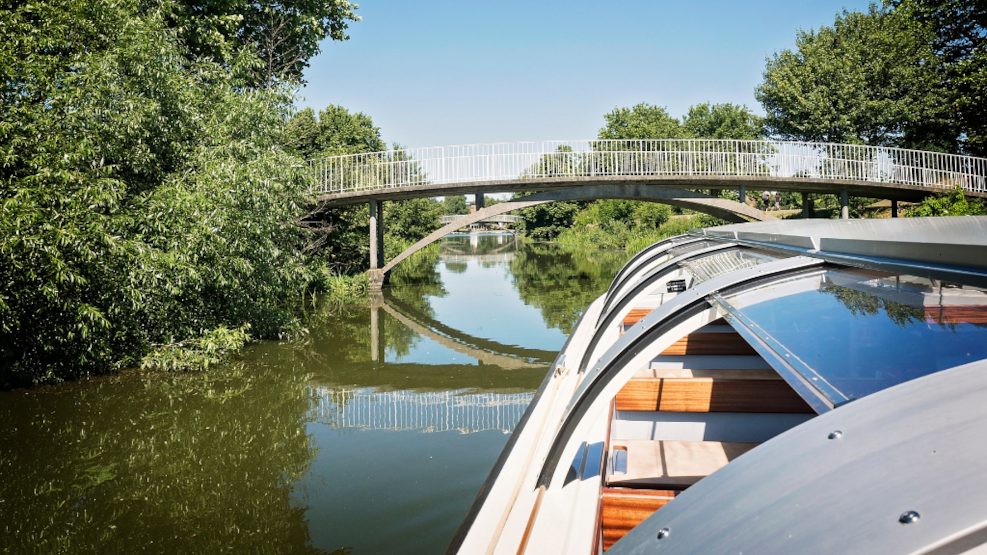 Boattrip on Haderslev lake
Experience Southern Jutland's largest lake.
Get a unique sailling experience with the modern and electric boat "Dambåden". There are 4 stops along the sailing route and a round trip without stops takes approx. 1 hour. There is much to be discovered and experienced - on the boat as well as off the boat - if one wishes to make a stop on the circular trip.
Whether one wants to stop on the trip and take a hike up into the beautiful nature surrounding the lake, or decides to sit and enjoy the entire trip in the boat and afterwards take a walk in Haderslev to discover the historical city center - one will be in for a unique treat.
See sailing plan and book at www.haderslevdambaad.dk