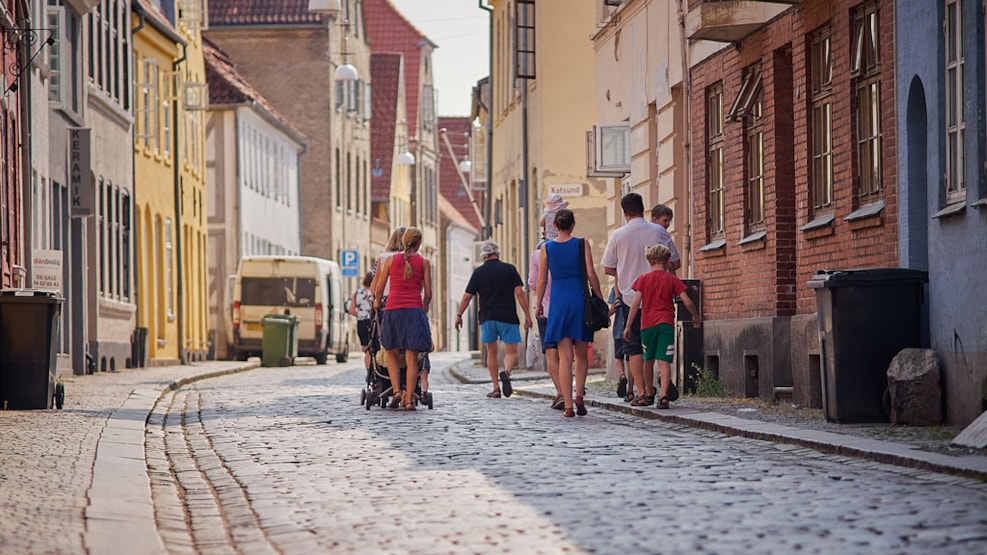 Book a personal guide
You can book a personal guide all year round.
To get the most of your visit to our historical market town, book a personal guide. Our guides show you and your family all the historical hotspots in Haderslev. Choose your tour:
The Cathedral and historical city centre:
Discover the old part of the town with its cobblestoned streets, and hear the history of the market town and castle. 
April 9th 1940 tour:
On the first day of the German occupation of Denmark, April 9th 1940, the town of Haderslev was the scene of very brisk encounters. Learn about the historical events that day, personal anecdotes and funny stories. 
The Reformation in Haderslev:
Learn why Haderslev is often called " The Nordic Wittenberg". What role did Haderslev Cathedral play in the Reformation? How did the Reformation change Haderslev?
Price DKK 850,- duration 1,5 hours.
It is possible to book the tours in Danish, German and English. 
To book a guide, call +45 73 54 56 30