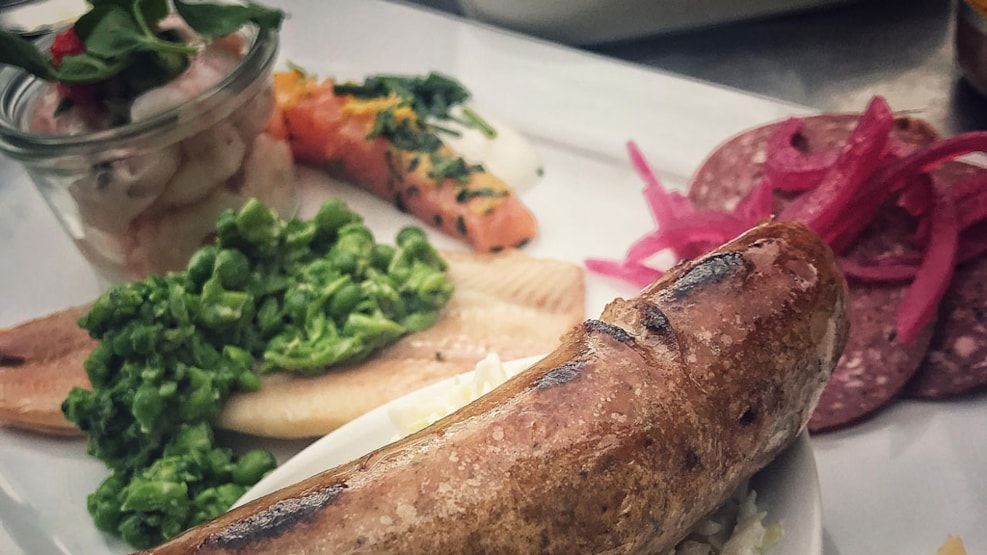 Brummers Gaard Café & Restaurant
At the Café Brummer, they offer a variety of brunch dishes, coffee and cake as well as dinner. The menu for celebration arrangements will be individually agreed upon.
In the café they also offer island-products from various small Danish islands as well as Southern Jutland specialities.
In the small shop the following can be bought: Coffee, tea, wine, beer, schnapps, homemade maltbread, honey, marmalade, juice, English liquorice, rapeseed oil from the Morsø Oliemølle, chocolate and much more.
The room is 8 meters with a tilt and a big open fireplace at the end of the room. There is room enough for 44 eating guests indoors. If the weather allows it, it is possible to sit in the bulladen, where there is room enough for app. 100 people.
Furthermore, golf cars and bicycles can be rented and should you be interested, it is possible to experience the impressive stone collection of Knud Brummer.
The opening hours may vary, but until mid October, the place will be open every day. If you would like to make sure they are open, please call the Brummers Gaard.