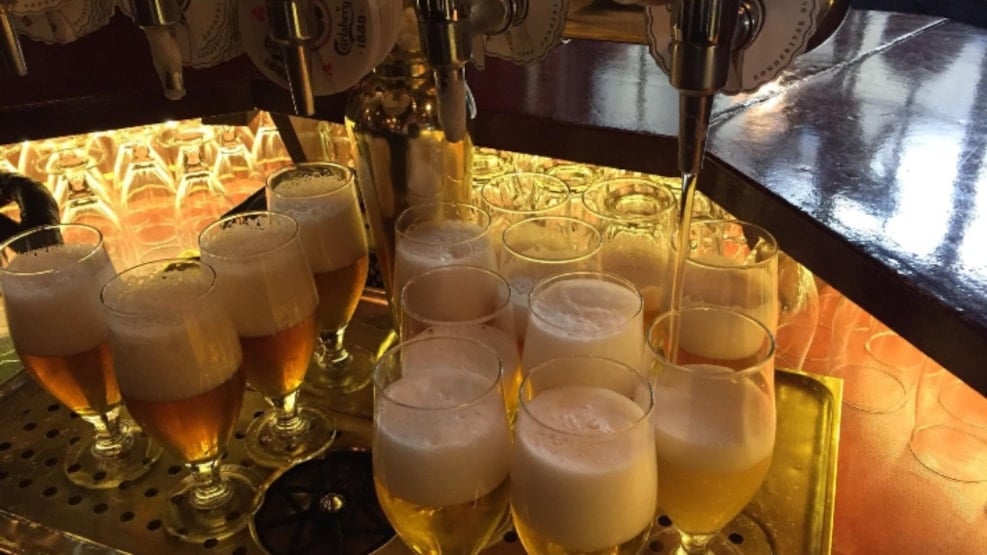 Buchs Vinstue
Buchs is the gathering point for all generations, and where great memories are made. 
Buchs Vinstue lies in historic surroundings in Nørregade, and is a cosy bar in Haderslev, where there is room for everyone.
The bar opened more than 30 years ago, and here, you can enjoy delicious drinks, cold beers and true bar atmosphere. The bar is decorated in the style of an English pub, with dark wooden panels, patted seats and two characteristic dark-green bay windows towards Nørregade. The bar is visited by many different kinds of costumers, both very young and older, but it is a second home for the many regulars, some of which have been coming to the bar since it opened.
In the summer you can enjoy a cold beer in the sunshine, when Buchs Vinstue puts tables and chairs outside in front of the bar. From here, you can admire the beautiful stern of the Cathedral, or perhaps just people-watch in the bustling street.