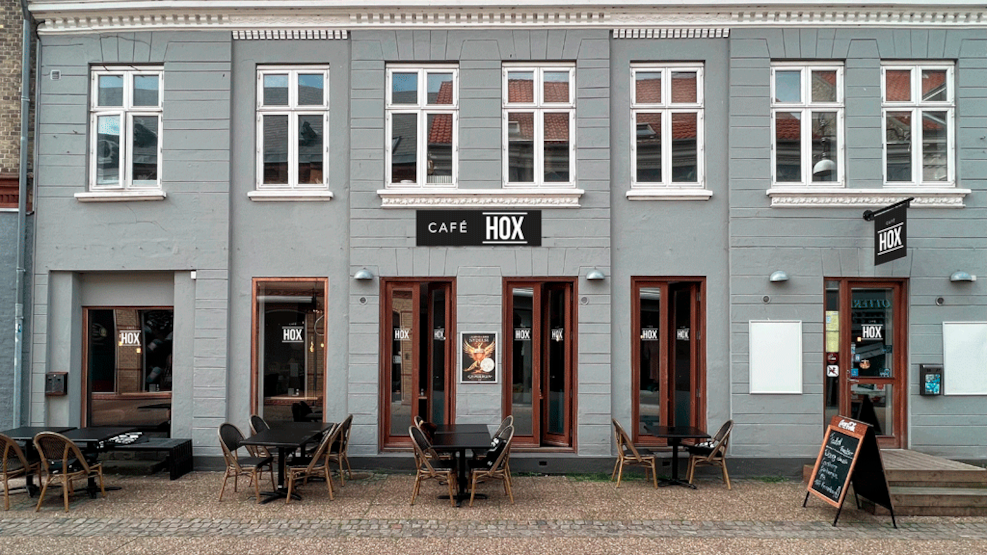 Café HOX
In the middle of Haderslev, right next to the pedestrian street, you can enjoy a cozy environment in Café HOX. They have a wide selection on their menu and can also offer vegetarians delicious dishes.
Danish café hygge in the middle of Haderslev
Café HOX is located on the pedestrian street in Haderslev, close to the event site Gravene and Marked Days. A cozy café where there is plenty of space inside when it rains and storms, and the opportunity to enjoy the summer outside in the pedestrianized environment. The café has a large and inviting menu, where you can order brunch, lunch dishes, evening dishes, coffee/cake and cocktails, etc. If you are a vegetarian, they also have a really nice selection with both salad, vegetarian brunch and green burger.