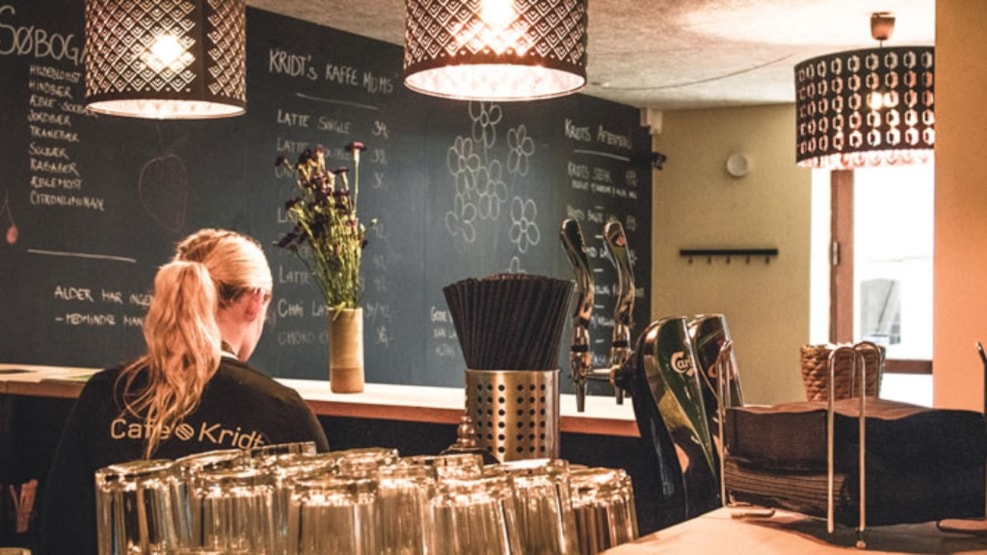 Café Kridt
Welcome in cosy and relaxing surroundings.
Café Kridt is a café that exudes cosiness and a pleasant atmosphere. Here, all costumers are welcome and a great experience is key.
At Café Kridt it is a given to use fresh produce of the highest quality, and the menu offers traditional café dishes such as brunch, light dishes, sandwiches, salads, burgers and desserts, cold and hot drinks. The café is perfect for the family, as there are a number of child-friendly dishes and a small play area.