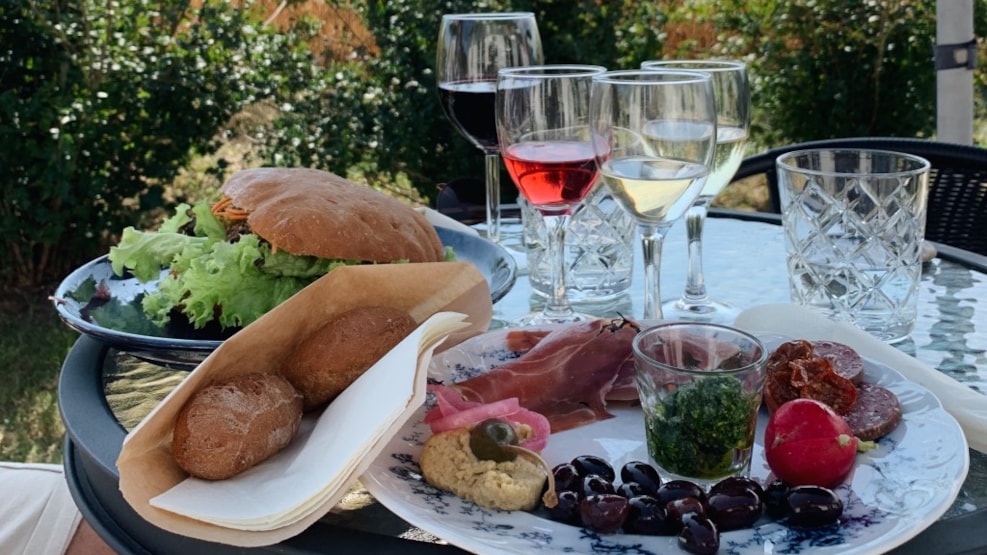 Café på Årø Vingård
Pop by Årø Winery and enjoy one of the light lunch dishes with a glass of the local wine.
At Aarø there is generally a keen interest in the production of food, and at Årø Winery some of these local ingredients, like warm-smoked salmon from Årø Fiskerøgeri (smokehouse), are used in tasty and light lunch dishes in their café.
So after a nice walk, perhaps after visiting the large natural playground or playing a few rounds of parkgolf, you can stop by Årø Winery and taste the local produce along with some of the winery's own products.
Take a seat in the lovely fireplace-room, on the terrace or in the cosy lounge in the growth house. Under all circumstances, a sea-view is guaranteed.
If you are a group, please call in advance, so arrangements can be made.
See the menu here.