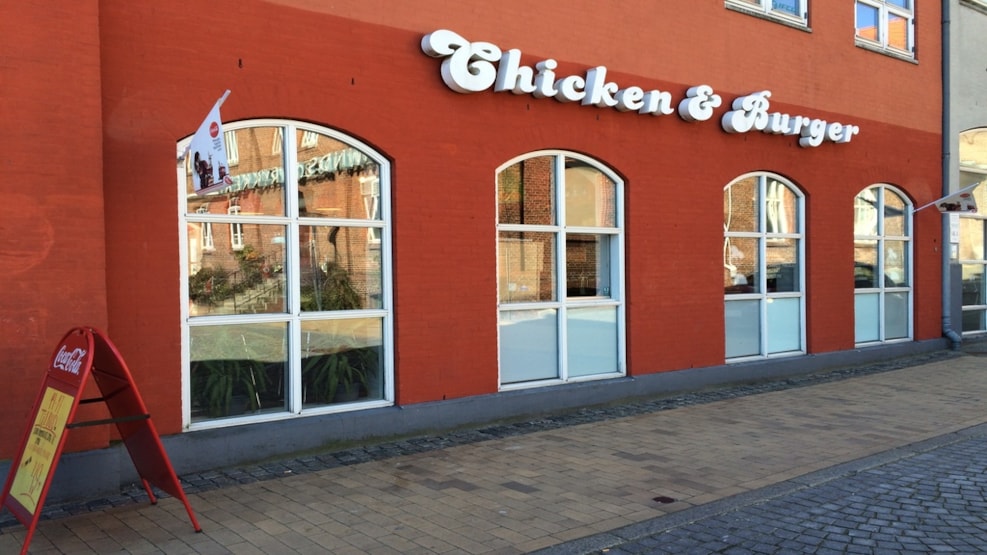 Chicken & Burger
The original burger joint.
Du you want it to be fast, but still be delicious? Chicken & Burger has been on the same spot in Haderslev for over 25 years, and is therefore known by nearly everyone living in town.
The menu is very broad, ranging from burgers, hotdogs, baguettes, chicken dishes, over belgian waffles with ice cream, french fries, and no less than eight different milkshakes.
With its central location at Gravene it is easy to find for anyone.