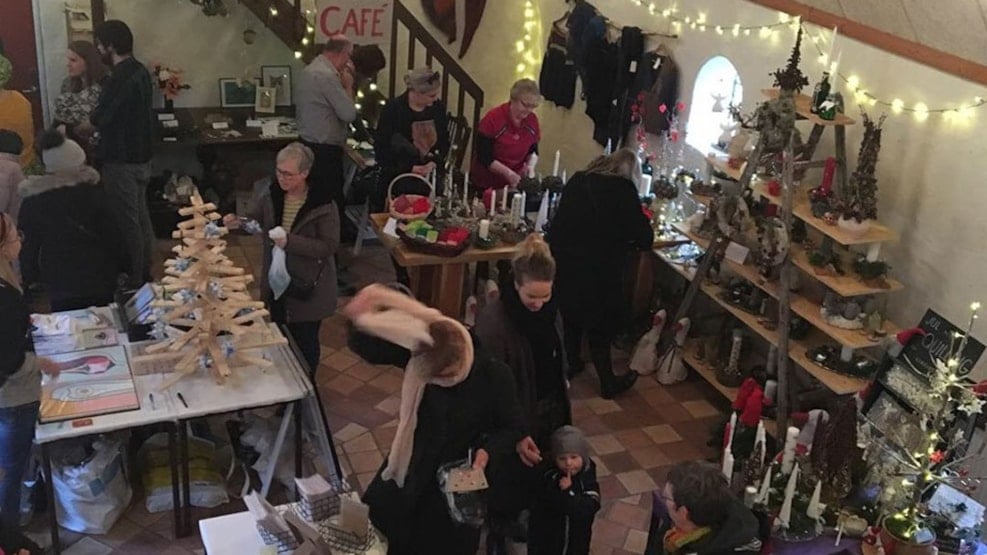 Christmas market at Kvistgården
Come visit an extremely cozy and intimate mini Christmas market
the Christmas market has lots of charm and they have selected local creative souls who each showcase their unique product.
At the market you will find everything from various Christmas decorations, Christmas trees, beer from Ribe Bryghus and homemade snaps to unique children's clothing, paper designs, plants, outdoor fireplaces and much more. It's the perfect opportunity to find this year's alternative Christmas or host gift.
It will again be possible to have this year's Christmas photo taken by Photographer Thomas Lund or Hugin. 
To create the perfect Christmas atmosphere, you can buy æbleskiver, gløgg, coffee and lemonade, which can be enjoyed in the café or in front of the fireplace.
Take the family to Kvistgården and experience the fantastic atmosphere. 
 "It is said that the self-made souls do a little dance of joy every time they sell their product, so buy handmade gifts from a local soul and help spread joy. And maybe you're lucky enough to see the dance "(quote unknown)