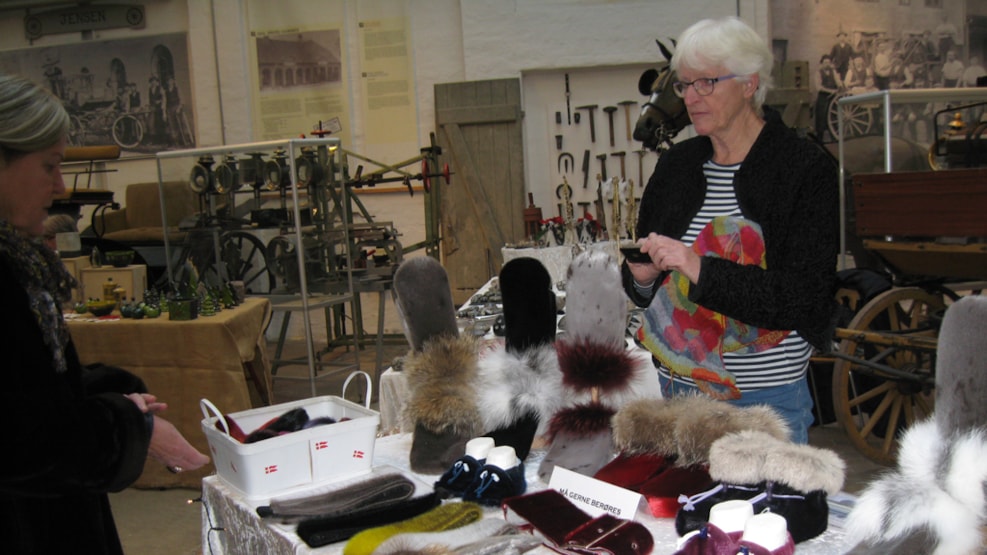 Christmas Market at The Schleswig Carriage Collection
There will be artisans working, sales of home-baked goods, small pleasant activities for children, free entry to the museum, live music at selected times and more.
Visit The Schleswig Carriage Collection and their amazing Christmas Market with crafts and art. 
December 3rd and 4th from 10.00am - 4.00pm
The Christmas market focuses on both the good craftsmanship and the creative and artistic. Experience the very special Christmas atmosphere with all exhibitors located in the stylish exhibition rooms of the museum. 
There will be working exhibitors, coffee and homemade cakes, fun activities for children, live music and free admission to the museum at selected times. 
The exhibitors showcase their fine and solid products, which originate from the crafts and art directions in which they deal and have immersed themselves. You will find jewelery artists, painter, potter, woodworkers, beekeepers, textile works, Viking art and much more. All exhibitors have working workshops so you can experience how things are made.