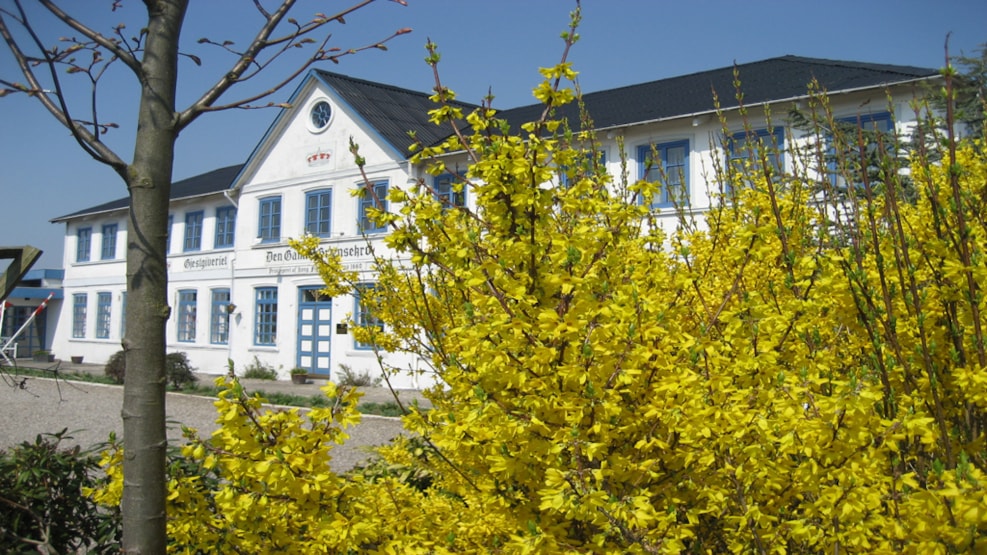 Den Gamle Grænsekro
In the scenic, rural surroundings of the gingerbread town Christiansfeld lies Den Gamle Grænsekro, where you can stay the night in historic surroundings.
Den Gamle Grænsekro (The Old Border-Inn) is a royally privileged inn dating from around the year 1600. The inn is full of traditions and holds an important place in the history of Denmark and Southern Jutland, is it was here, on July 10th 1920, that the Danish King Christian X mounted his white horse and rode into Southern Jutland to celebrate the reunion to Denmark.
The style of the inn is both classically modern and traditional, which means that you will feel the breath of history when moving about in the cosy hallways and charming rooms. With its old-fashioned, intimate "hygge", the inn is always the perfect place for a lovely stay.
The inn has 26 rooms, all beautiful and well-maintained, and decorated with respect for the inn's history. All rooms have access to private toilet- and bathfacilities, as well as coffee- and tea-making facilites and TV. In connection to the rooms you will find a billardroom with direct access to the lovely outdoor patio, which offers an idyllic view of the surrounding countryside.
All rooms are non-smoking.
Check-in after 3 pm, or later by arrangement.
Check-out no later than 12 noon, unless later by arrangement.
Breakfast:
Monday-Friday: 7 am - 10 am.
Saturday and Sunday: 8 am to 11 am.