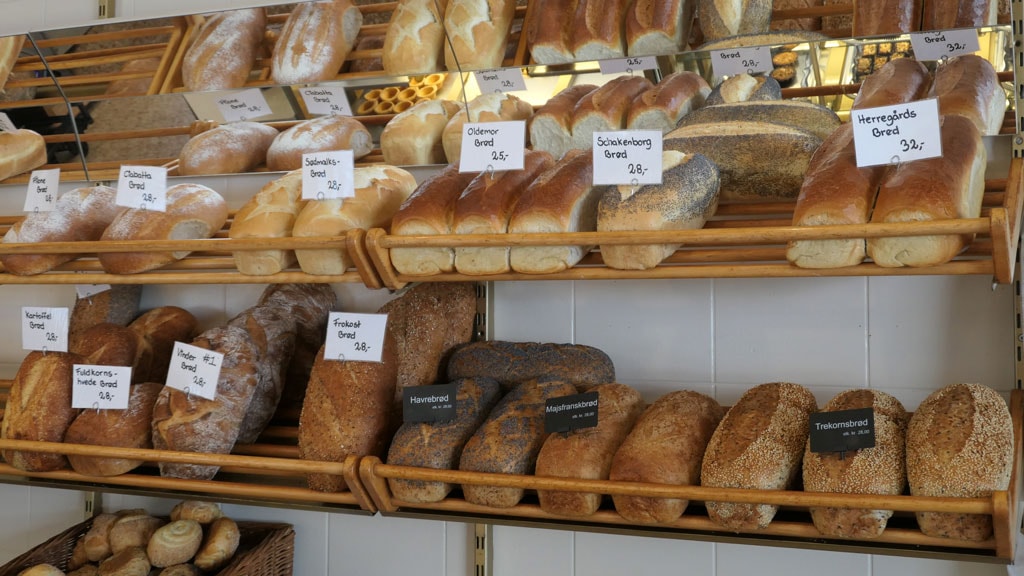 Eckholdt's Bakery
The classic bakery in Gram.
At Eckholdt's Bakery in Gram you can find everything that belongs in a true bakery.
Here, you can buy delicious rye bread, white bread and bread rolls, and naturally, anything you might desire in sweets and cakes. Here, you will often find great offers and very reasonable prices for good quality.
Of course, you can find all the classic baked goods and pastries for seasons and seasonal holidays, like hveder (for Great Prayer Day) and Fastelavnsboller (buns for Shrovetide), as well as cakes and pastries for other special occasions like Mother's Day or Father's Day.
Eckholdt's Bakery in Gram is a subdevision of Eckholdt's Bakery in Toftlund, but they receive fresh products 2-3 times a day and always carry the same selection as the bakery in Toftlund. In addition to this they have their own oven in the bakery, where they bake fresh bread rolls.