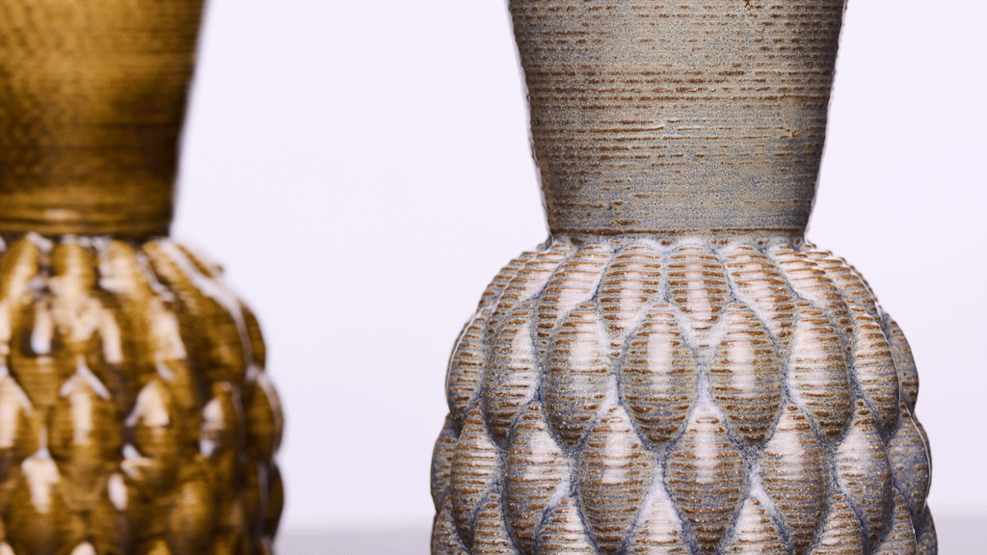 Exhibition: 3D-printed ceramics by Anna Andersen
See how Anna Andersen, from 14 February - 11 June, gives new life to the old earthenware in the Ehlers Collection. hear about the techniques and see new ceramic art made with her 3D printer.
See the old pottery get new life with a 3D printer
Stop by the Ehlers Collection from 14 February until 11 June, where you can see how Anna Andersen creates new works with her 3D printer. She will find inspiration in the old pottery from the Ehlers Collection and let the printer process the clay. Although technology can do a lot, we cannot leave the design to an algorithm. It still takes a person to get the idea and the will to implement it. The printer only does part of the work, while glazing and firing take place in the traditional way.
Anna Andersen shows the new technical possibilities and at the same time talks about the old tradition.
The exhibition is supported by the Statens Kunstfond and Danmarks Nationalbank's Jubilæumsfond.