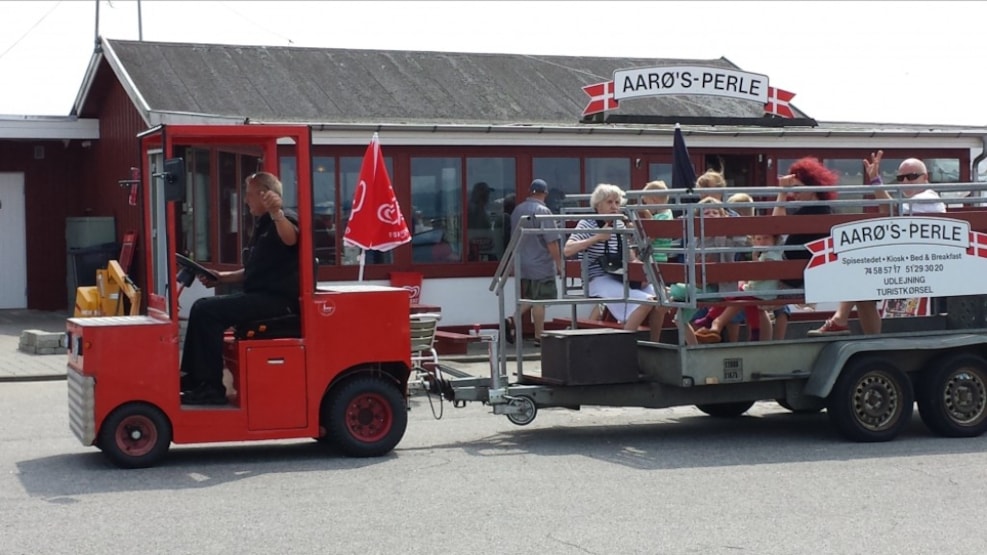 Experience Aarø with Aarø's Perle - 25 min.
Enjoy a guided tour of Aarø with Aarø's Perle.
Take a trip of the island, while Helene docks.
You will go past "Højvandsstenen", the church, the fire station, "Æ sprøjthus", the water plant, the old school, the old dairy, the community house, the natural playground, Brummers Gaard, Bulladen and Aarø Gård. 
The trip lasts approximately 25 minutes, and you will be back at Helene before departure, with plenty of time to spare.
Price: 30 kr. pr. person.
Minimum fare for the trip in total: 300 kr.