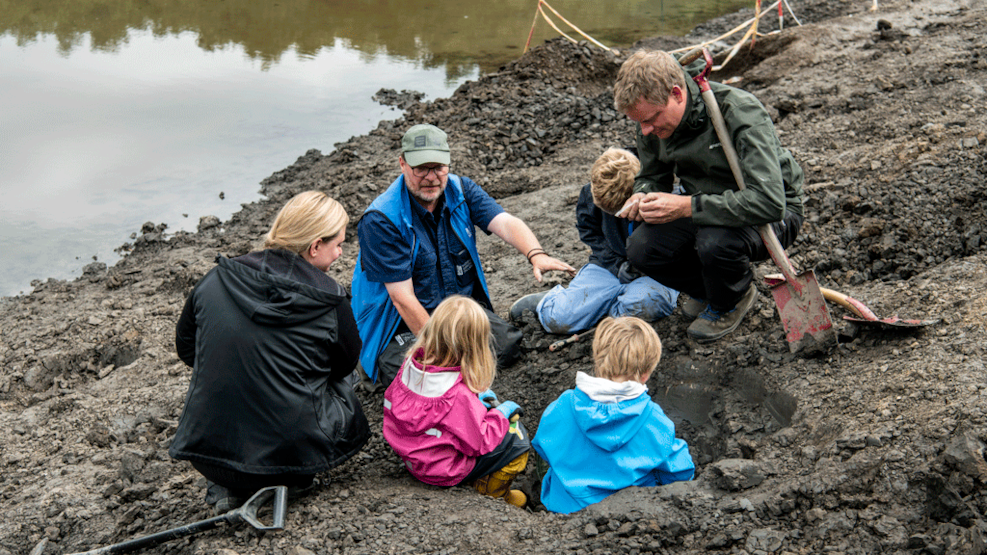 Festive season opening at Gram Lergrav
Free fossil hunting and sausages with bread in Gram Lergrav on the opening day.
The fossil hunting season kicks off on Saturday April 1st with a free event in the clay pit, where you can meet the fossil experts and maybe win the competition for the most interesting find of the day!
Come and join the exciting and family-friendly hunt for 10 million. year-old fossils from the Gram Sea. If you're lucky, you can find snail and clam shells, sea urchins and shark teeth to take home. The museum's palaeontologist Mette Elstrup and museum mediator Asbjørn Holm will at 4PM choose today's most interesting finds. During the day, you have the opportunity to examine your finds together with the experts, who share their knowledge about the fossils from the Gram Sea.
The opening of the season is organized in collaboration with Gram Museumsforening, which lights the grill and offers all guests free sausages and bread from 12 Noon - 4.00PM. Drinks can be purchased.
PROGRAM:
10.00AM - 5.00PM: Fossil hunting in the clay pit
10.00AM - 5.00PM: Examine your findings with the experts
12.00 Noon - 4.00PM: Free sausages with bread
4.00PM: Awarding of the day's most interesting finds and prize-giving
There is free entry to the museum and fossil hunting on the opening day