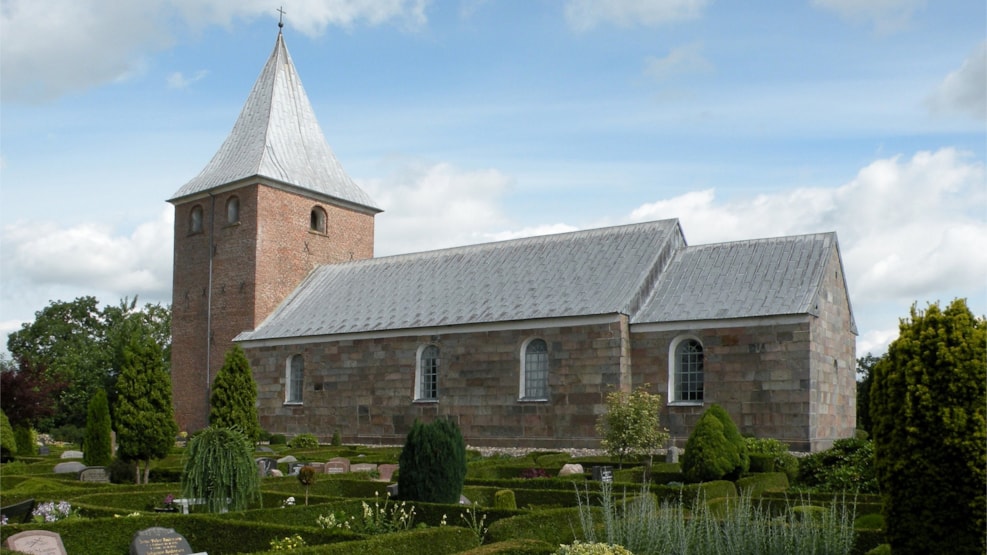 Fole Church, Gram
Do you believe that giants existed? If you do, a visit to Fole Church is just the thing for you.
According to legend, to giants simultaneously built the churches in Fole and Gram. When the giant in Fole finished his build first, the giant in Gram became to enraged that he threw a stone at the church in Fole. Sadly for the giant, but luckily for the church the stone missed and landed outside the church walls.
Fole Church is a fairly large church consisting of Romanesque cows and ships as well as a tower dating back to Gothic times, but predominantly from 1852. The walls of the church are heavily traded and weak traces of the walled north and south doors are found.
The interior of the church is characterized by the relatively long church ship that only gets light through the newer south windows. In addition, the chancel is quite special, as the eastern part of the chancel, where the altar stands, is covered by a barrel vault, while the western part has flat ceilings. The lower part of the tower serves as a porch.
The tower is from about year 1852. The altarpiece is from approx. year 1620 and the baptismal font from approx. year 1575.