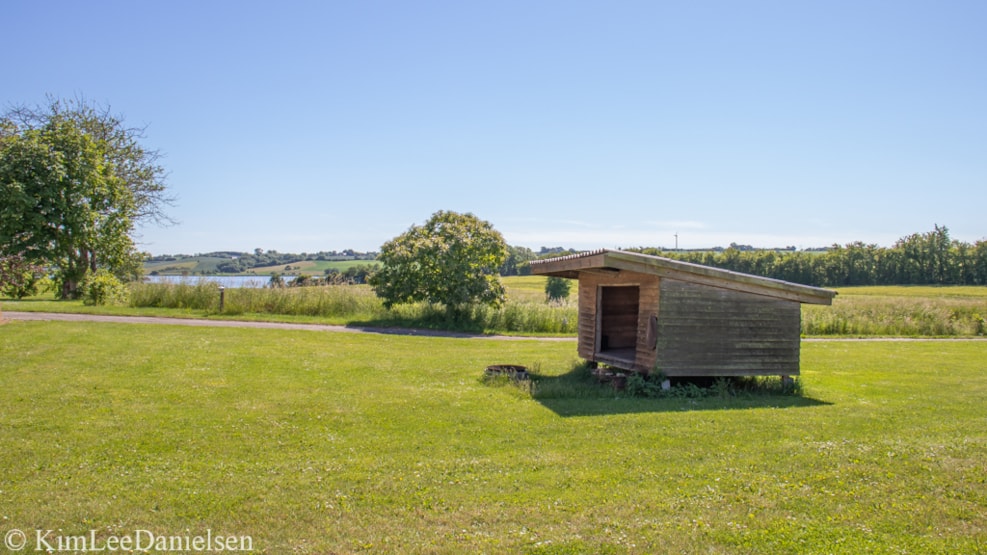 Fuglsang Shelter at the lake "Slivsøen"
Shelter which is only 400 m from the beautiful lake "Slivsøen" and close to SPAR in Hoptrup (grocery store).
Scenic shelter close to grocery store
With a surface area of 164 hectar Slivsøen is the third largest lake in Southern Jutland, and it is a lovely natural area with a rich birdlife. Here you will find as many as 180 different species of birds, including kingfishers and white-tailed eagles, so it is the perfect place to stay for a lover of nature! With a valid fishing license (can be bought at the local grocery store in Hoptrup) it is permitted to fish in the middle of the lake and on a 1 kilometer stretch of the north shore. Here you will be able to catch trouts, perchs and pikes. It is also allowed to use kayaks, canoes and rowing boats on the lake.
One of the best ways to see Slivsøen is by walking along one of the marked hiking-routes. Here you can enjoy the panoramic view of the lake from the southern route, or visit the observation tower at the old pump-station to the north.
It is possible to arrange the transport of your luggage approximately 50 meters from the road, which offers great accessibility for all.
If you need to do some shopping, you will find shopping opportunities 2,5 kilometers away on foot, or more options 4,5 kilometers away.

Getting to the site: Across the road from Hoptrup Church you go 1 km. along Hoptrup Næsvej, turn right at Bræråvej and continue for another 1.3 km. Until you see a large stone by the side of the road with Fuglsang Shelter on.
Contact information: Knud Riis, Bræråvej 43, Neder Kestrup, 6100 Haderslev, tlf. 40 57 51 29

Please call in advance.