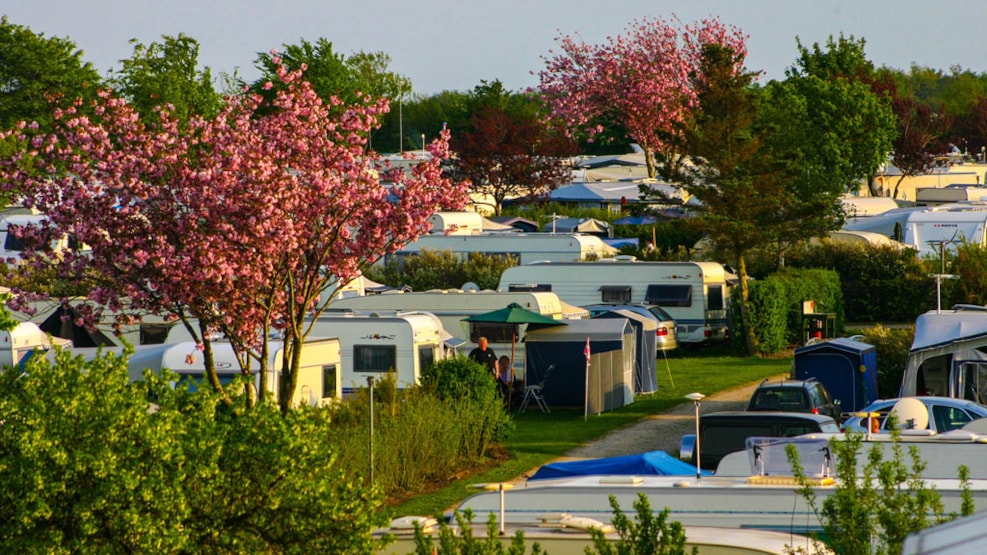 Gammelbro Camping
Gammelbro - your oasis! To the east of Haderslev you find Gammelbro Camping located on the edge of the waters of the Little Belt. 
The large playground, the swimming pool, indoor play area and the Adventure Golf course is a sure hit for children of all ages. The Little Belt welcomes you to try fishing, water sports and frolicking in the water.
With a mini market, cafeteria, creative workshop, boat slip, several play grounds and repeatedly cleaned service buildings, Gammelbro Camping is always a positive experience. There is something here for everyone, and you are sure to discover something that fits you!
For several guests Gammelbro Camping has become their home away from home, their sanctuary and their oasis, and with nearly 1000 units there is plenty of opportunities to be by yourself or to enjoy the company of others - that's entirely up to you!
The modern facilities, the high service level and the excellent atmosphere create the setting for an excellent vacation for everyone, big and small.
So bring the whole family and enjoy your vacation at Gammelbro Camping!