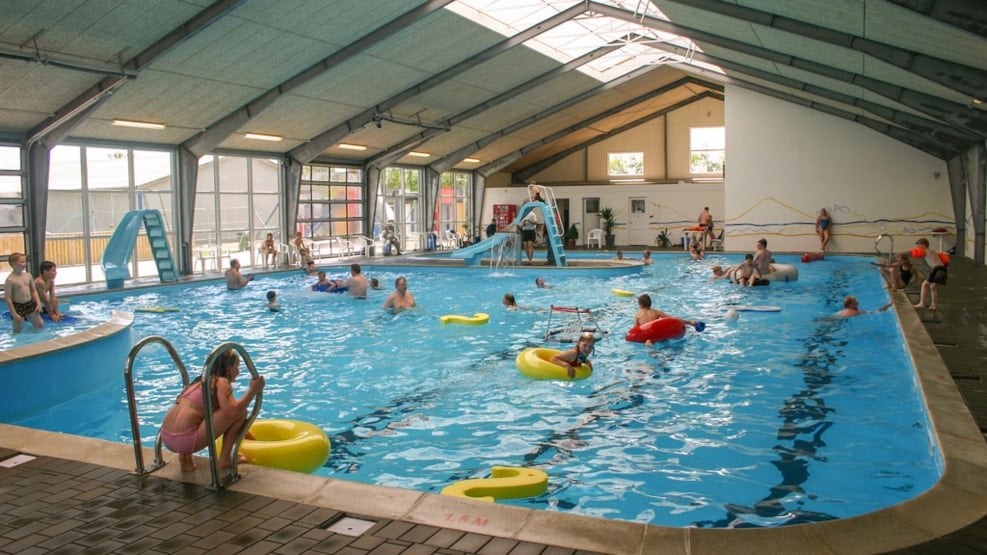 Gammelbro Camping water park
Family friendly water park at Denmark's best camping ground 2019!
Whether it is insufferably hot, or it just rains cats and dogs, the indoor swimming pool at Gammelbro Camping is always a hit. Equipped with bubble zone, water mushroom, water slides, big inflatable rings, beach animals and much more, the indoor swimming pool is a sure winner for water lovers of all ages.
Open for entrance every day at 09.00 – 20.00.
You must be out at the latest by 21:00.
The swimming pool is open from Easter till autumn holidays in week 42.
During high season the swimming pool is reserved for people who are staying at Gammelbro Camping.
Outside high season everyone is welcome!
Gammelbro Camping also offers plenty of other activities for the family - visit the large creative workshop or play a round of miniature golf at the exciting Advenure Golf course!