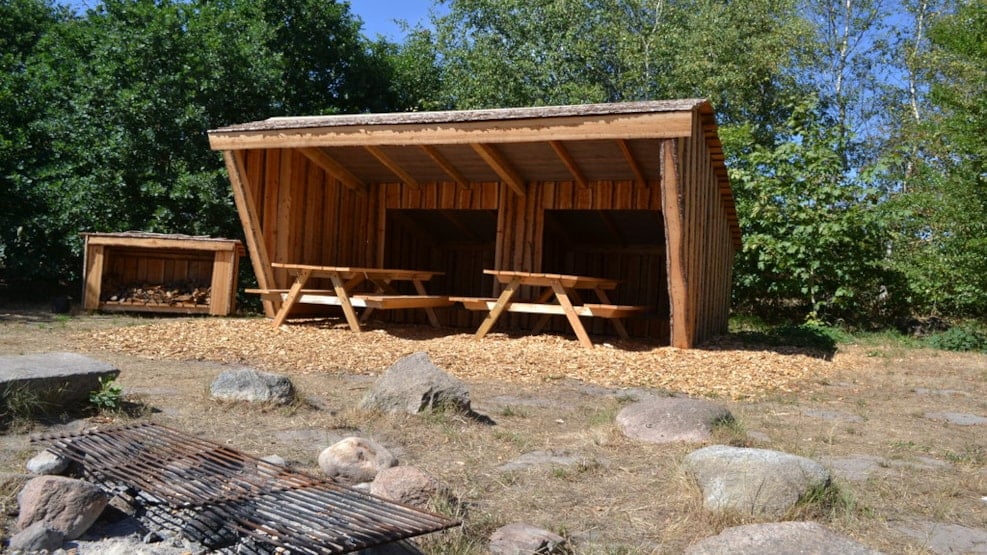 Gelstoft canoe and shelter site
Nice shelter site close to Gram with a large shelter house built in wood. There is access to a shower, toilet and wet clothes can be dried in the barn.
Shelters in private surroundings down to Gels Å
On-site facilities include a large wooden shelter that has two adjacent rooms, each offering table and bench seating. Other amenities at the tent site include a bonfire area, outdoor toilet, a small shed with firewood and waste disposal with recycling options.
The shelter site is an ideal stopover if you are on a canoe trip as it has a docking site with stairs so you can securely dock your canoe.
Within walking distance of the shelter site live owners Ove and Susanne. The couple offers shelter site guests the use of toilet and bathroom, and towels are also available on request. There is a barn on location, which has a boiler switched on for most of the year. Guests are welcome to dry clothing, tent and other belongings here.
Groceries and other goods are available from the local store in Arnum village, just 2.5 km from the site.
Price: DKK 30 (EUR 4) per person per night including firewood.