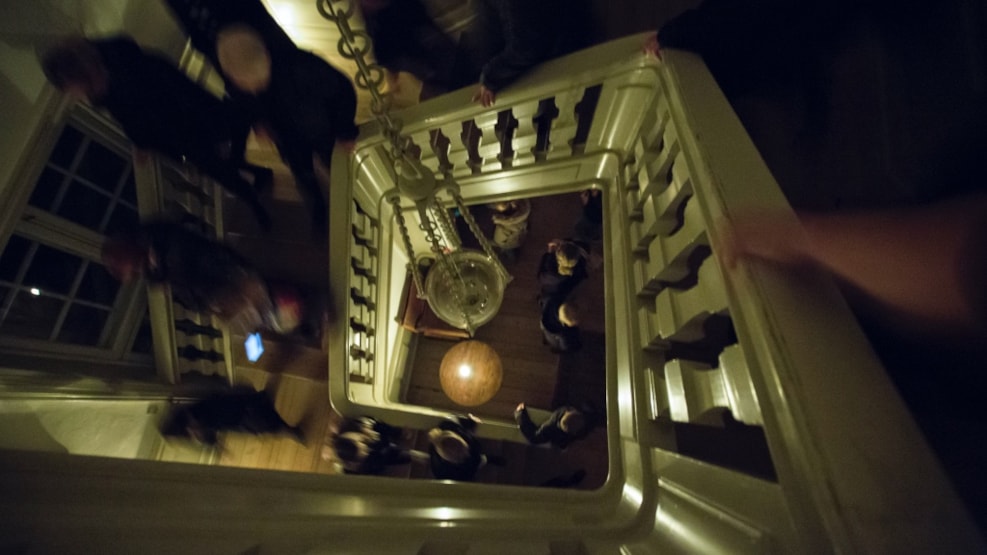 Ghostwalk på Gram Slot
With ghosts at your heels...
Are you afraid, when the darkness descends? 
Grab a friend by the hand and travel back in time with Ghostwalk at Gram Castle. Hear about the inexplicable events, feel the chill and experience the thrill.  
At Gram castle the past comes alive - and in the world of ghosts, anything is possible.
From cellar to attic candles are lit to chase the shadows away, while the tales of counts and countesses, that spread terror among their servants, are told. You can also hear about some of the mysterious events that have occurred here, in the last few years.
Are you ready for a cold tinkle down your spine and terrifying ghosts? Then join the tour now - an adrenaline rush is coming your way!
Season:
Every Friday 20.30 at Gram Castle – except during trade fairs and other major events.
Practical information:
Advance booking necessary via telephone on +45 74 82 00 40
During the summer season (week nos. 27–32), there is a daily ghost walk at the castle, at 20.30.
The walk takes approximately one hour.

Price:
Adult 60 DKK.
Children 3-12 years 30 DKK.
OBS! Payment in cash or MobilePay.