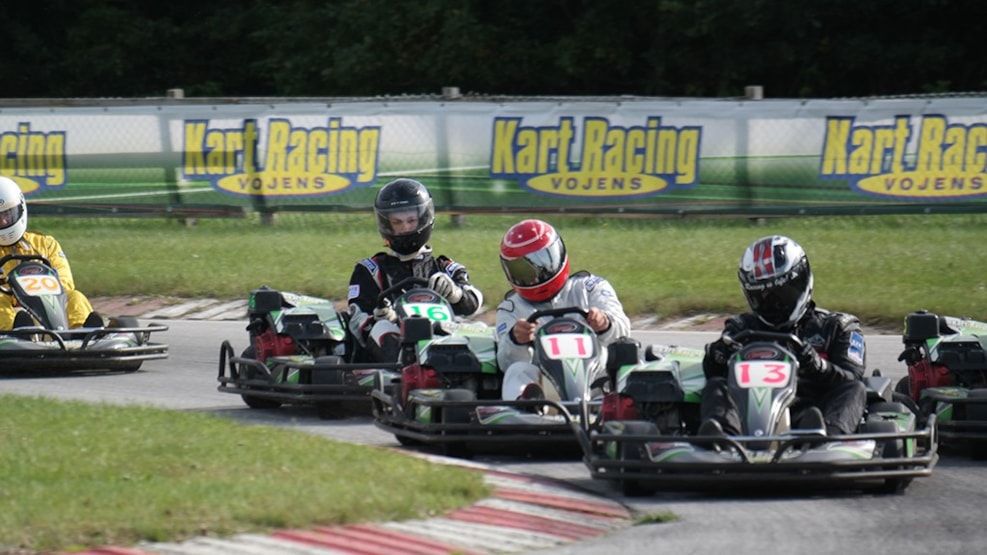 Go Cart at Vojens Motorsport Arena
Do you like speed and thrills? Then you should try riding Go Carts at Denmark's largest outdoor Go Cart track at Kart Racing Vojens. 
Go Cart at Vojens Motorsport Arena
Kart Racing Vojens offers you a great experience for family, friends or co-workers. Usually the races are conducted on 2 different tracks; Track 1 is very fast, with long, straight stretches and approximately 700 meters long. Track 2 is more challenging, with more twists and turns, and measures approximately 600 meter. The two tracks can be combined to one long track, if that is your wish.
For the youngest, Kart Racing Vojens has the so-called "Bambini Karts", smaller carts with reduced speed, available, så children as young as 6 years old can join the fun.
Every Sunday there is a great event for the little ones in the family. Join miniput go-kart at 8.00am - 11.00 pm.
It is always possible to book the tracks outside opening hours. You can see more on the website about opening hours, prices and types of races.