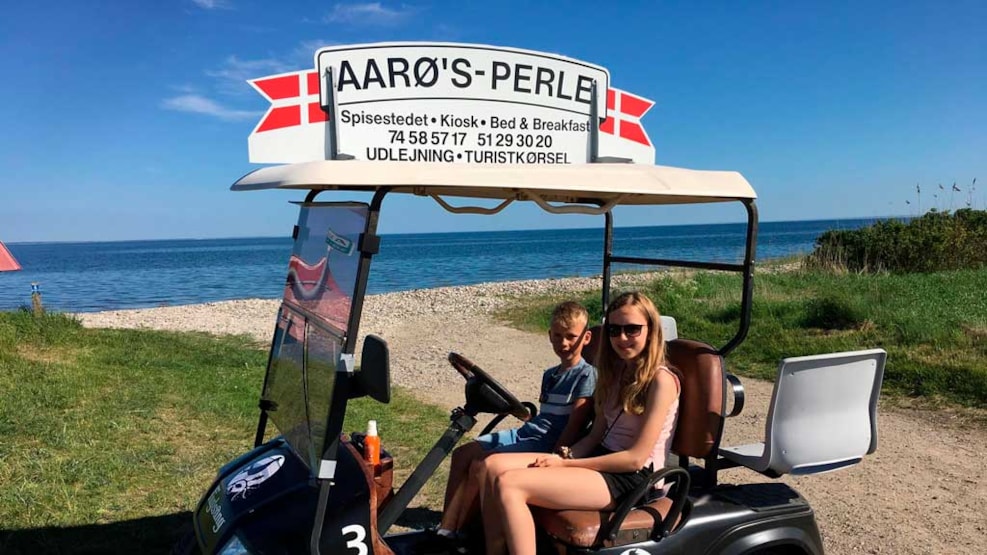 Golf cart rental and guided island tour on Aarø
See Aarø in a fun and different way by renting a golf cart from Aarøs Perle. It is possible to rent both with and without a guide on the trip.
See Aarø in a golf cart with or without a guide
Aarø is a lovely little island which is definitely worth visiting, so why not hire a golf cart and take a tour? When you get off the ferry to Aarø, you can easily go to Aarøs Perle and rent one of his golf carts (on a first-come, first-served basis). You can rent one for 4 people and for 6 people. If you want a guided tour experience, you can, depending on how big your group is, book a guided tour of the island in a golf cart or tractor with cart. The trips typically last 1.5 - 2 hours.