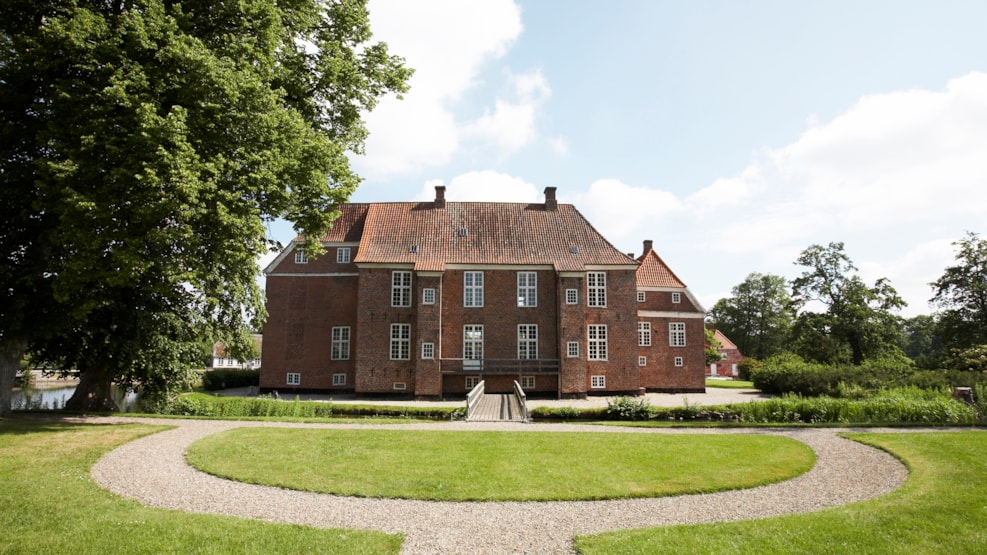 Gram Castle
Visit the beautiful castle in the heart of Southern Jutland.
Gram Castle is one of the most magnificent buildings in Southern Jutland and an excellent example of Danish castle architecture. The castle was constructed through three centuries, starting from around the year 1500. The three wings enclosing the courtyard give a very Danish expression, with their warm, red bricks, red roofs and white cornices.
The current owners, Svend and Sanne Brodersen, bought the castle in 2007 after a vacant period of 25 years. Today Gram Castle is a unique and versatile business undergoing constant development. The business includes a modern, ecological farm, a cultural institution with the living communication of history, architecture, culture and nature, hotel, restaurant, Christmas markets and much, much more.
The buildings and areas at Gram Castle include some wonderful backdrops, which they are more than happy to make available to companies, associations and private events. Be they tours, GPS-treasurehunts for children, meetings, conferences, round birthdays and the like.
Gram Castle also has four large, exclusive holiday apartments at Gram Gård, which is located close to the castle lake and has an amazing view of the castle. The apartments are between 150-170 m2, with 3-4 bedrooms and a high-standard interior, including a spa. Apartments are rented both weekly and for a single night. Gram Castle also offers rooms for rent on a day to day basis.
Gram Castle is located in the heart of Southern Jutland, close to both Ribe (20 km) and Kolding (40 km). You can eat your own brought lunch in the park, which is free and open for all from sunrise to sunset all year. For more information and prices, visit the website. Call Gram Castle at +45 74 82 00 40 to hear more about opening hours and tours.