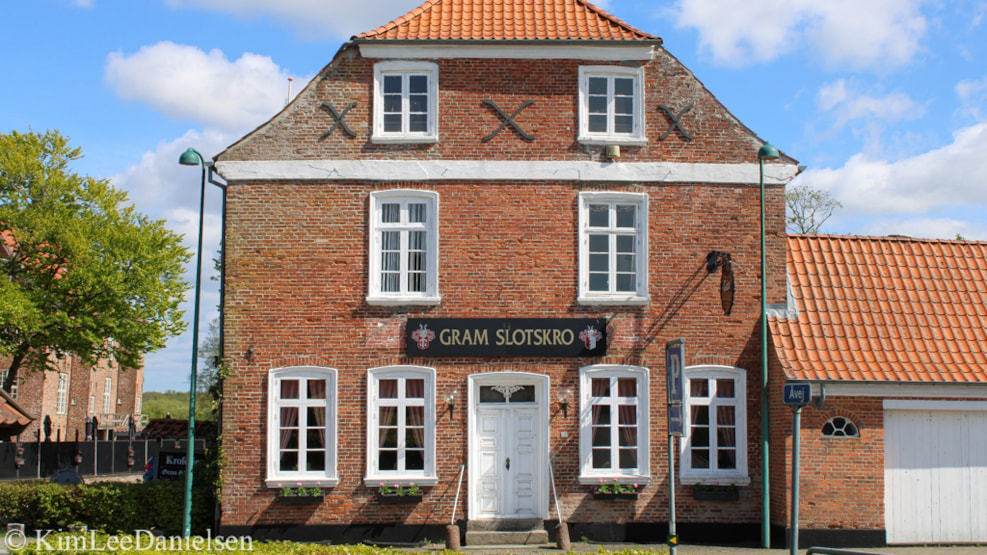 Gram Slotskro
Take a trip to Gram and enjoy the peace and quiet with a lovely dinner.
Gram Slotskro is placed in beautiful surroundings in the town Gram, where Gram Slot is directly next to the inn, which is a newly restored and protected building.
Gram Slotskro has its very own unique story to tell. Built in 1714, it is not only a beautiful building from the outside. inside, you will quickly notice the atmosphere and soul, that only old buildings offer.
In the summer, weather permitting, you can sit outside under the big elm tree in the courtyard and enjoy the view of Gram Slot and the castle lake, where the atmosphere and history pulsing through the whole place comes to life.
Many local ingredients are used in our cooking; apples from the restaurants own garden, herbs and mushrooms gathered in the woods, and more.
Gram Slotskro offers classic danish lunch dishes, while the dinner menu combines classic danish food with today's trends.
A delicious sunday buffet is served every sunday from 6pm.
The a'la carte restaurant is closed in all of january and february.