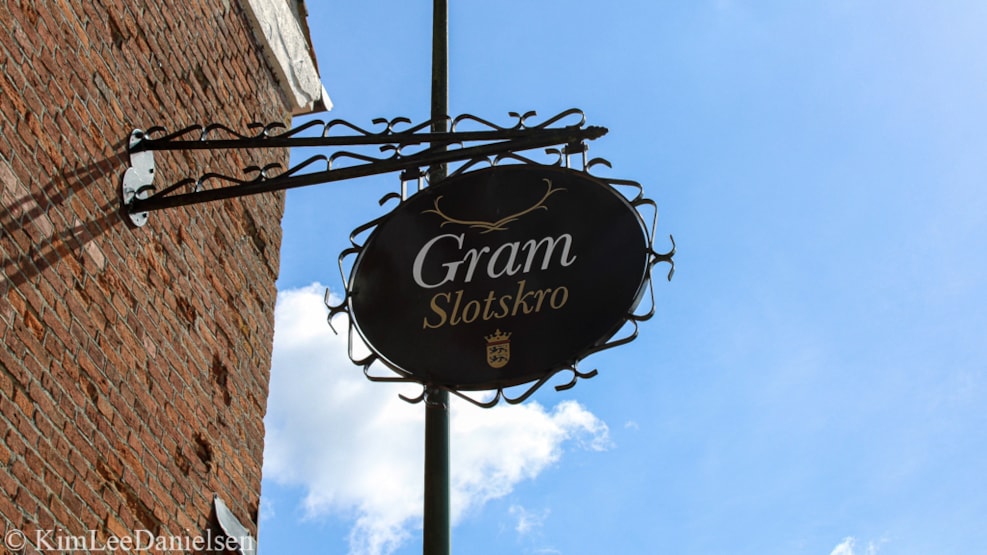 Gram Slotskro
Spend the night in historic and traditional surroundings at Gram Slotskro in the castletown of Gram.
The inn dates back to around 1673, but the current building hails from 1714 when Count Hans Schack the second rebuilt the inn after a fire. The Schrøder family has been in charge of running the inn since 1913, thus celebrating their 100th anniversary in 2013.
Gram Slotskro is known for their kitchen and their inn-restaurant, where the focus lies on good, local produce and a flair for traditional cooking mixed with modern ideas. A stay at Gram Slotskro is ideally combined with a visit to the restaurant, or you could book a gourmet-stay and allow yourself to be spoiled with a world of flavours.
The inn has 26 rooms divided between the main building and Fløjen (the Wing). All rooms have their own toilet and bath, TV, radio and wireless Internet. In the ground floor of Fløjen, guests have access to their own small, private terrace with evening sun.
All rooms include a large breakfast buffet with everything from homemade specialties to 5 different kinds of cheese, and on Sundays you will also find pastries.