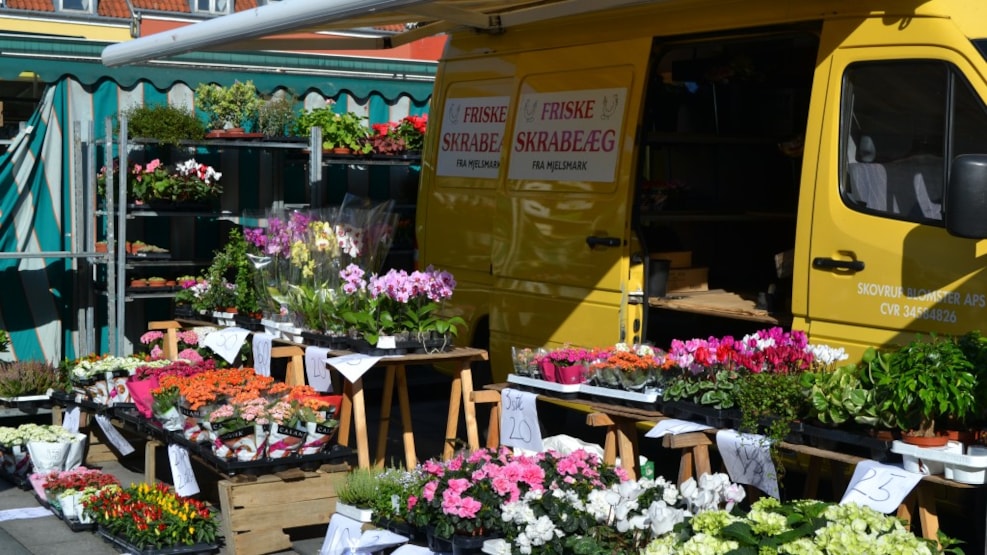 Gravene i Haderslev
Come and experience market days at Gravene.
The old square (Torvet) in Haderslev was the centre for markets and urban life for centuries, but in the course of the 1800s Torvet saw too much pressure on market days, and it was decided to construct a brand new market square. The chosen site lay as unused bog-land, and Gravene was finished in 1880.
In the beginning only the creature market was relocated to Gravene, but soon enough houses were being built around the newly constructed square, and Gravene earned a central place in the city. In 1923 all market activities were relocated from Torvet to Gravene, and ever since Gravene has been the central trading ground in Haderslev.
Today, Gravene is located next to the pedestrian walking street, surrounded by shops, restaurants and bars. You can take rest and enjoy an ice cream on the cosy benches, while watching the well-known buildings around the square, like Wind's Bogtrykkeri and the old post office. Remember to notice the fountain, the centre of Gravene.
You can still attend market day at Gravene every Tuesday and Friday before 2 pm, where you can buy everything from fresh fruits and vegetables to fish and cheese.