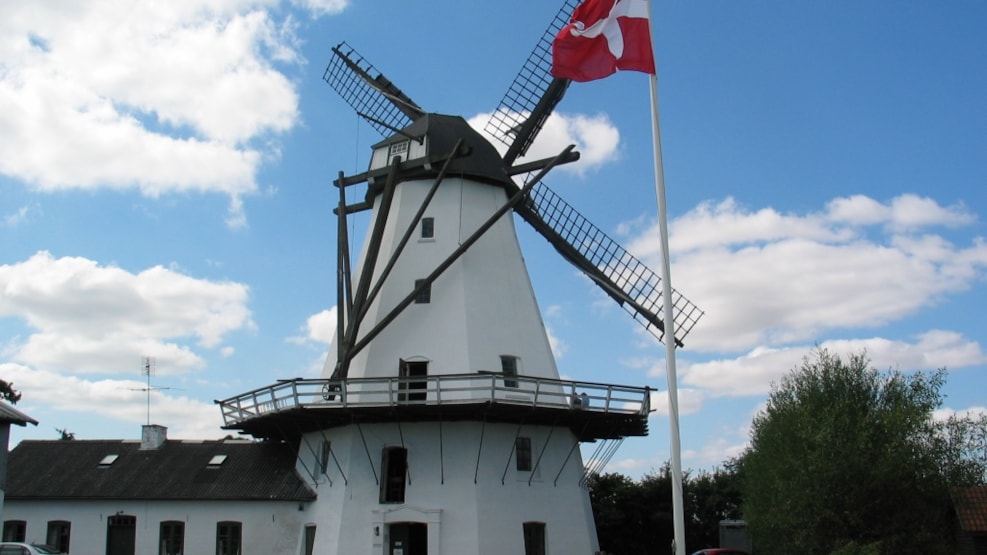 Guided tour of Sillerup Mill
Come and experience the only functioning old windmill in Haderslev.
Sillerup Mill is a windmill on the top of a hill outside the village Sillerup, around eight kilometres north-east of Haderslev. The mill was built in 1859 and it is one of the largest and best preserved windmills in Denmark. It is equipped entirely with original tools and operation equipment, and when the weather is nice the wings are set in motion.

The mill is maintained and today works as a "living" and working mill. The guest get the extraordinary experience of seeing and hearing about the old milling craft. To learn how the mill - driven by wind or the old motor - grinds grain into flour, which then becomes bread in the bakery house, to then taste the bread, is a very lovely and wholesome experience.
Today the mill and the stables, farmhouse, garden, yard and the little bakery house with the old stone oven are owned by the independent institution Sillerup Mill. Sillerup Mill is also responsible for operation and is helped by the support association, Sillerup Mølles Venner (Friends of Sillerup Mølle.)
Guide speaks danish and english 
Date: Every Tuesday in July 2023 from 10:00 am to 1:00pm
Price:
Price for kids 50 DKK 
Price for adults 80 DKK
Booking: +45 20 44 53 74