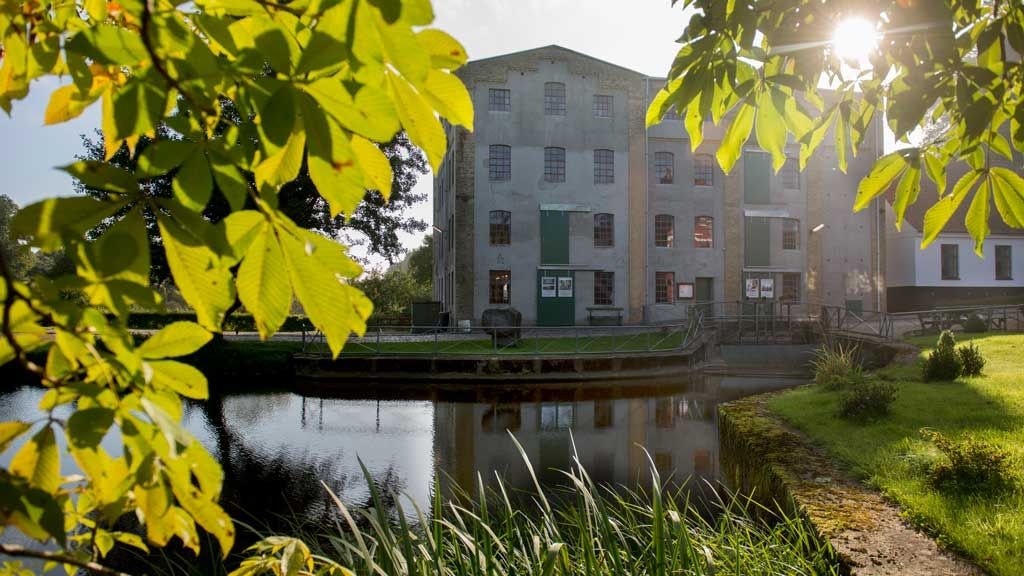 Guidet tur på Tørning Mølle
Water turbines and mill wheels.
Tørning Mølle mill is a hub for an array of experiences, offering a whole host of marked routes whether you're on two wheels or two feet – and experiences for everyone.
Every Wednesday in July at Tørning Mølle you can also enjoy a guided tour of the mill, which offers insight into the 1000 years of history and mill use that has happened here, topped off with anecdotes and fun stories. The tour lasts approximately 1½ hours, and you will visit the exhibit, castle bank, mill, electric turbines and more.
And don't forget that the third Sunday in June is "Møllernes dag" (Mill Day), when admission to the mill is free.
SEASON:
Guided tours in July, Wednesdays, 2:00 pm

PRACTICAL INFORMATION:
The guided tour, which is in Danish, takes around 1½ hours.
There are picnic spots and parking at the mill.
PRICE:
Adults: DKK 50
Children (aged 0 – 15): Free
Booking at www.acturepark.dk.