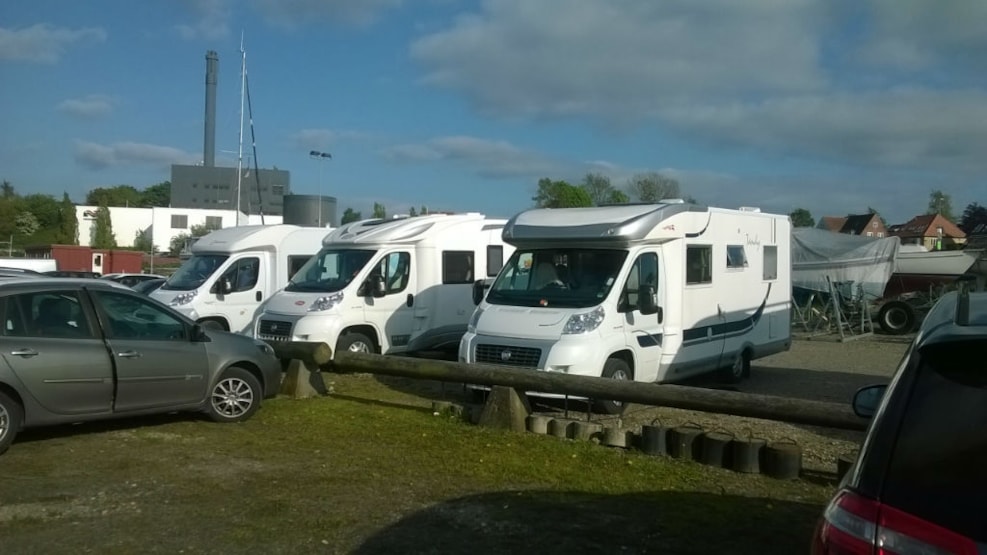 Haderslev Camper Space
At Haderslev Camper Space at Haderslev Harbour, you can park centrally and explore all the exciting activities offered by Haderslev.
In Haderslev, you can park your camper in charming surroundings just by the harbour and fjord. Haderslev Sailing Club has opened an area designated for Camper parking, and it is possible to use the Club's facilities, including freshly renovated toilet- and bathing facilities and brand new family bathing rooms. The site is close to shopping and since Haderslev City Center is only a short walk away, you will have plenty of opportunities to engage in all the exciting activities in Haderslev.
Visit the old town center and the imposing Cathedral before strolling through the pedestrian shopping street, exploring the rich shop-life and the local delicacies. Try a trip on the electric Lake Boat or jump on a longer sail with Helene, the Fjord Boat, which departs from the harbour just across from the Camper Park. 
But then again, who wouldn't just want to enjoy the view of the harbour and the calm waters?
General information for the Camper Park:
Parking fee: DKK 150,- per night per unit.

Location: Just south of the regular parking area towards the grey area that marks the access to Sydhavnsvej.

Wi-Fi: There is access to wireless internet on the site, which is included in the price. The code for the Wi-Fi network appears on the ticket, which is also a receipt for the parking fee.

Shopping: Shops and restaurant are not far away.

Barbeque: You can barbeque east and vest of the club house and under the canopy at "Kabyssen".

Play ground: There is a play ground right in front of the Camper Park area.

Toilet and shower: You can use the toilets and showers in the club house. The access code can be seen on the ticket for the parking fee. There is also a disabled toilet and shower, as well as a washing machine and tumble dryer.

Chemical toilet: You can empty your chemical toilet in the designated area east of the club house.