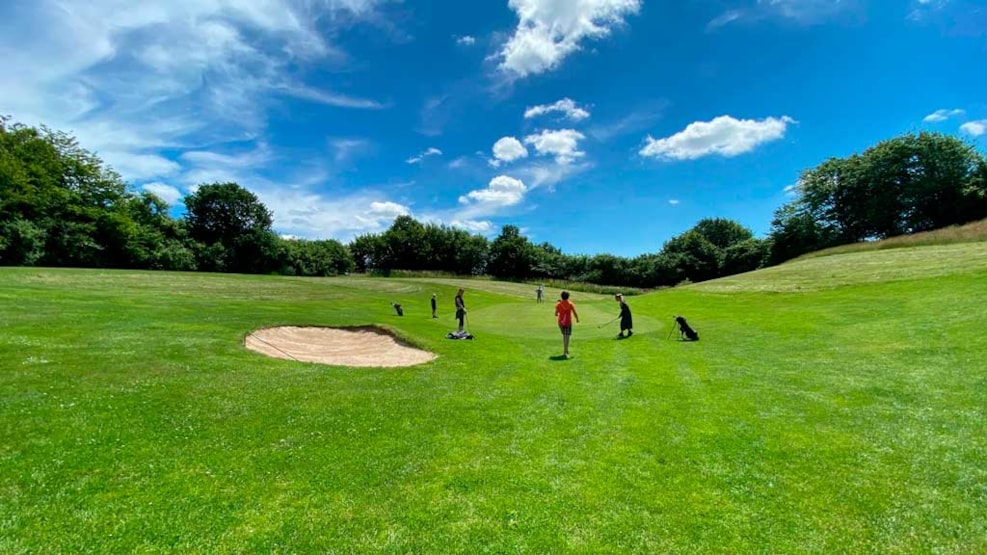 Haderslev Golf Club
Haderslev Golfklub (Haderslev Golf Club) offers a special golfing experience for the routine players, but also those who are new to the game. 
The Golf Club is located in a particularly beautiful nature area with the possibility to enjoy a refreshing beverage and a bite of food in between rounds from the great Haderslev Golfrestaurant, which won the best burger in Southern Jutland in 2019. The restaurant also offers course-service, so you can get light refreshments brought to you while you play.
At Haderslev Golfclub you can play without a membership or equiptment; Haderslev Golfclub has a thrilling 9 hole Pay&Play course, which, with its many sand bunkers, offers challenges for golfers on all levels. You can rent golf carts in the reception, as well as equiptment and trolleys and more in the club's Pro Shop, where you can also get professional guidance by the staff - but of course you are welcome to use your own gear, if you have it with you.
An entire day at the Pay&Play course only costs 175 DKK, and that price also includes free training balls at the Driving Range; that leaves room for anyone to join, no matter if you have played golf before, or only tried the miniature version.
At Haderslev Golfclub you can also host a Company Day, where you can rent equipment and play golf with one of the club's instructors.