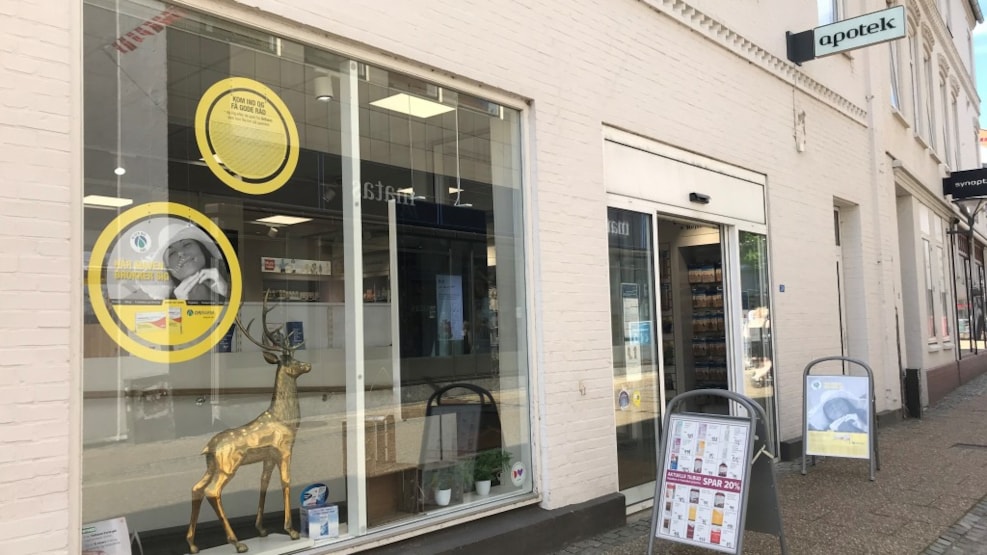 Haderslev Hjorte Pharmacy
Non-prescription medication and help on your holiday.
At Haderslev Hjorte Pharmacy you will find prescription-free medication such as painkillers, nasal spray, allergy pills and cough drops.
You will also find sun-block and aftersun, as well as all remedies to fix small wounds and abrations, like band-aids, cleaning agents and anesthetic cream from insect bites.
You will find Haderslev Hjorte Pharmacy in the centre of Haderslev on Bispebroen, right next to Bispen Cultural Centre and the pedestrian shopping street.