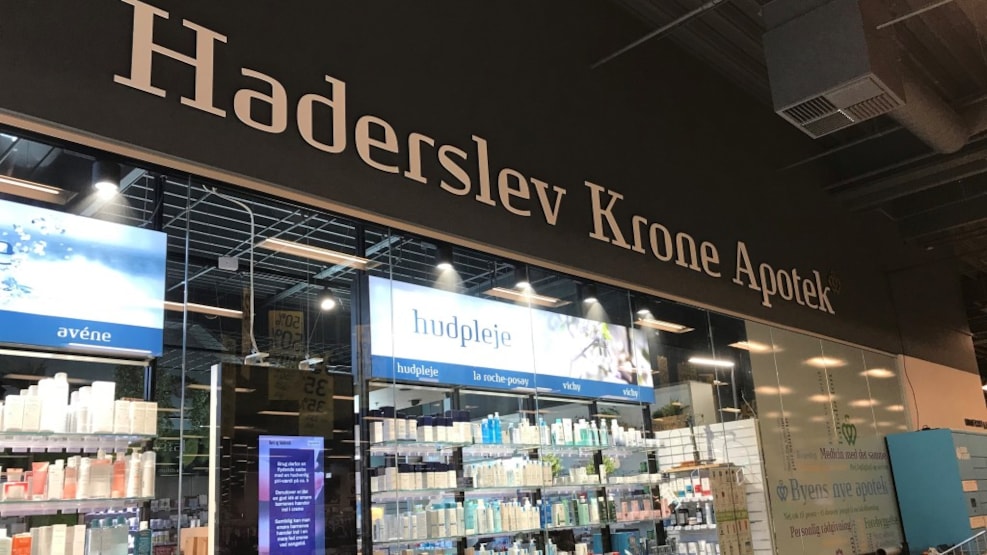 Haderslev Krone Pharmacy
Get prescription-free medication and shop for groceries at the same time.
At Haderslev Krone Pharmacy you will find prescription-free medication such as painkillers, nasal spray, allergy pills and cough drops.
You will also find sun-block and aftersun, as well as all remedies to fix small wounds and abrations, like band-aids, cleaning agents and anesthetic cream from insect bites.
You will find Haderslev Krone Pharmacy in Føtex at Bredgade 12 - here, you can take care of your errands at the pharmacy and shop in Føtex, which is large supermarket with many special departments, including a butcher, bakery and green grocery.
The store is in two parts; food in the one and fashion, hardware, electronics and cosmetics in the other.