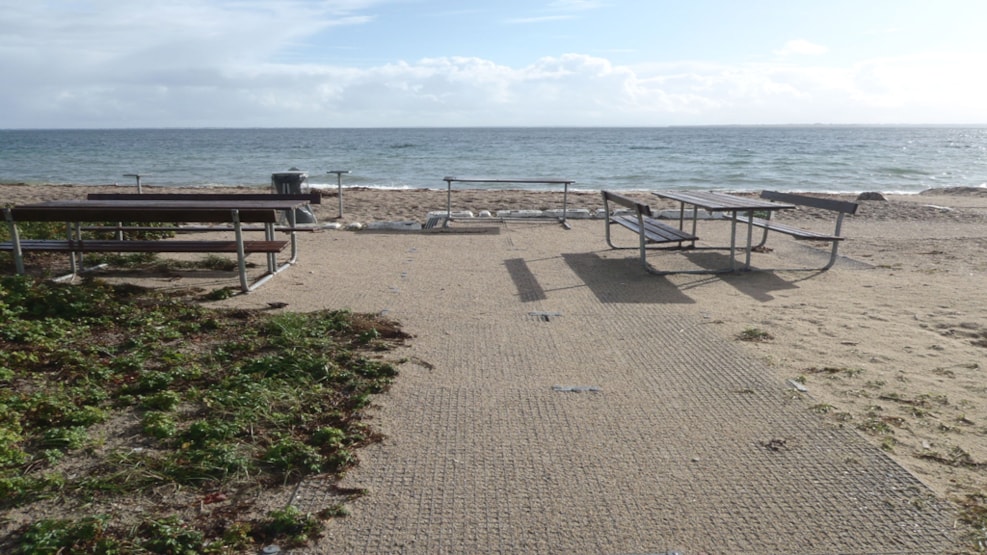 Hejsager Strand
Enjoy a day at the beach.
Hear the waves on Hejsager beach
Hejsager beach lies at the bay Sandvig, beneath the holiday home area of Hejsager Strand. To the west of the beach you will find the holiday home area Kelstrup Strand. Behind the beach lies Hejsager Forest to the north-west and Halk to the east. The beach offers plenty of opportunities for a walk in the scenic area.
Here, you will find nice toilet facilities, and you can easily spend an entire day sun-bathing at the beach, swimming in the sea, and perhaps getting dinner from the grill close to the beach.
The beach consists of fine sand with a few small and medium rocks spread across the beach. Along a path that leads down across the beach there are large stones buried in the sand. The seabed is also made up of fine sand with pebbles spread across the bottom. The beach is 800 meters long and 15-20 meters wide.