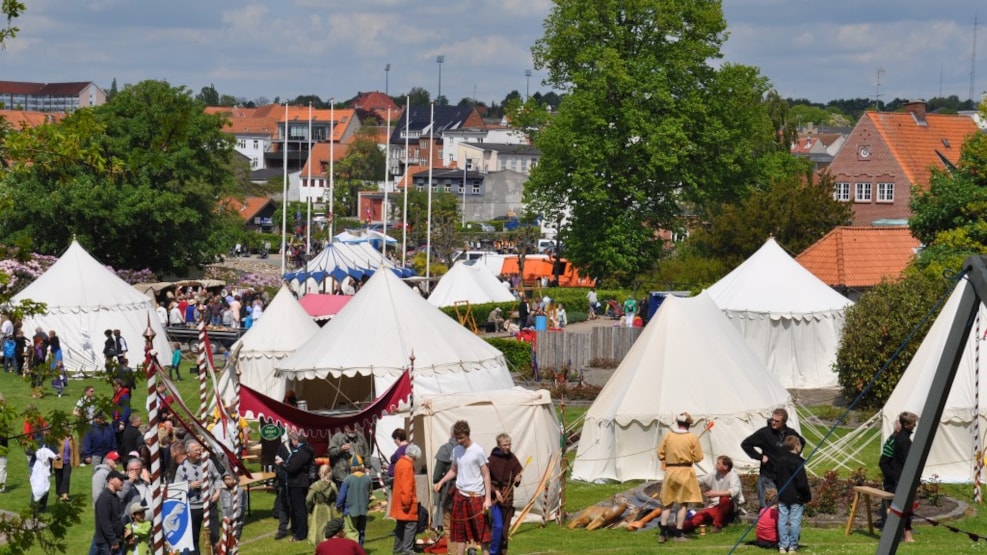 Hertug Hans Festival
The history comes alive - come join the party!
Hertug Hans Festival 2022 - June 3rd till June 5th 
During the first weekend in June, Damparken in Haderslev becomes a historic village, with working shops, camp-life and atmosphere from the middle ages and the renaissance.
Looking back to the unique history in Haderslev, which dates back to the late middle ages and the renaissance, Hertug Hans Festival takes old and small on a journey 450 years back in time. The festival is named after Duke Hans the Elder, the younger brother of King Christian III, who came in control of the duchy after he became the King of Denmark. Duke Hans did many great things for Haderslev - like building schools and supporting the poor. 
Hertug Hans Festival is a public history festival for the entire family, centering around the glory days of Haderslev from the mid 1500's to the mid 1600's.