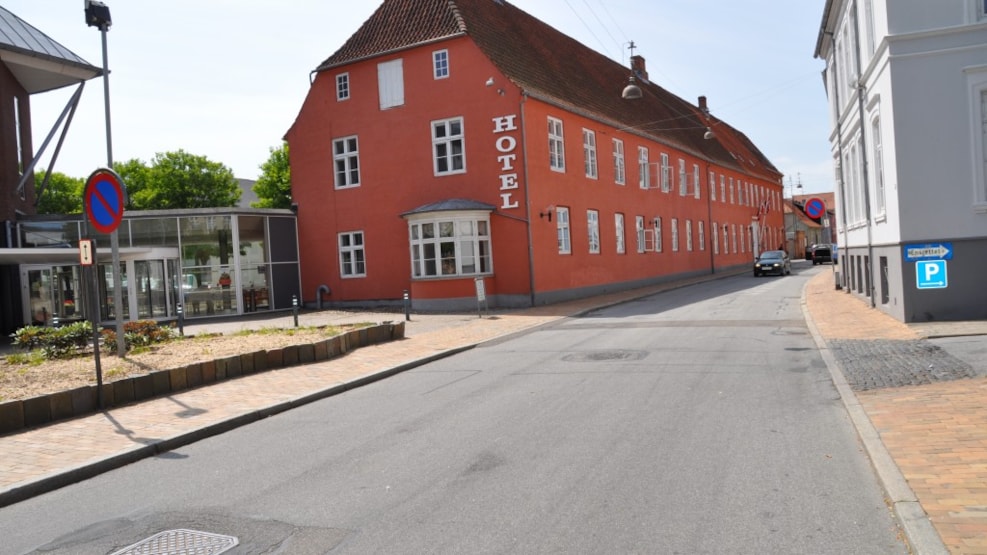 Hotel Harmonien in Haderslev
Combine an overnight stay with Harmonien's cultural center, which is part of the hotel, and enjoy concerts, performances, etc. all year round.
Accommodation with accompanying concert hall in the city centre
Hotel Harmonien is centrally located right by the pedestrian street in Haderslev, close to shopping opportunities and Gravene, where there is a market day every Tuesday/Friday. The hotel is listed, and many of Denmark's kings have visited over the years. Today, Harmonien is also an exciting cultural center that makes it easy to combine accommodation with a cultural experience. In the multi hall, a high acoustic level is prioritized, and you can find theater, music, lectures etc. in the kulturhuset's "What's Happening" overview on the website.
At the hotel you can eat both in the Teater Café and in the a la carte restaurant. In the Teater Café there is a very good selection on the menu of both classic café dishes, dishes from the grill, the dish of the day, fish dishes and coffee/cake. In the cozy a la carte restaurant, you can enjoy 2- and 3-course menus that you put together yourself by the open fireplace.
The hotel has its own parking space.