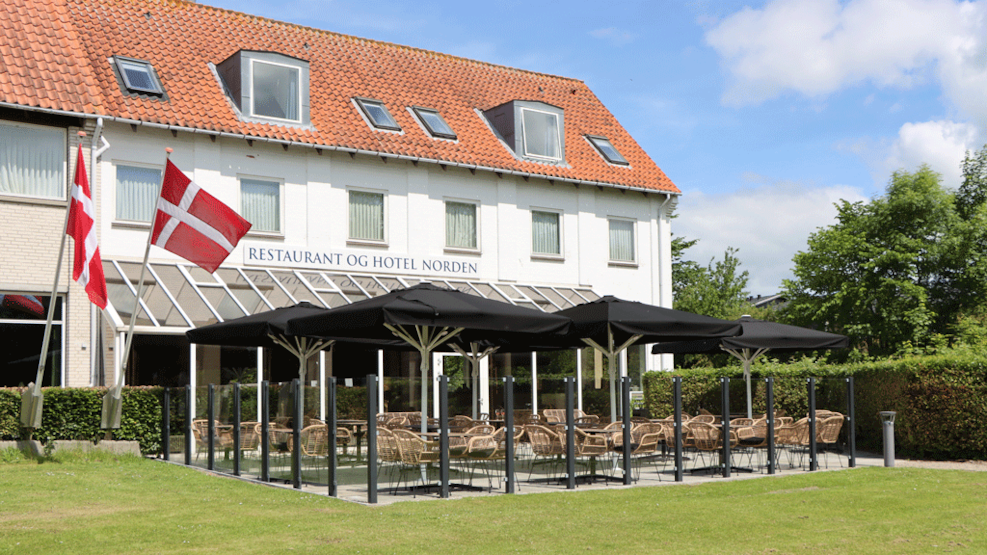 Hotel Norden by Haderslev Dampark
Centrally in Haderslev and with access right next to Haderslev Dampark and Dambåden Dorothea is Hotel Norden. Try the hotel's heated pool and enjoy their fantastic terrace in the summer.
Natural surroundings in the old market town
In the heart of historic Haderslev lies Hotel Norden. Located directly down to the popular Dampark with a unique view of the water and beautiful nature. Here, there is a real opportunity to go exploring in the old market town, which exudes history with plenty of opportunities to delve into the many exciting exhibitions and stories.
The hotel has an informal atmosphere and a staff that is available with good South Jutland service. The kitchen delivers a combination of Danish and French food with a modern touch.
Take a long walk on the fantastic little paths that go around the lake. Or visit the Cathedral, which dates back to the 13th century and is an important part of South Jutland's history. In the Summer term, there is also the option of a sailing trip on Dammen with a modern electric-powered tourist boat. When the day is over, you can relax on our unique terrace or jump into the hotel's heated pool.
Check-in and check-out
The reception closes at 17.00, later check-in please notify in advance.
However, you can still check in until 22:00 (There are staff at the hotel to check in)