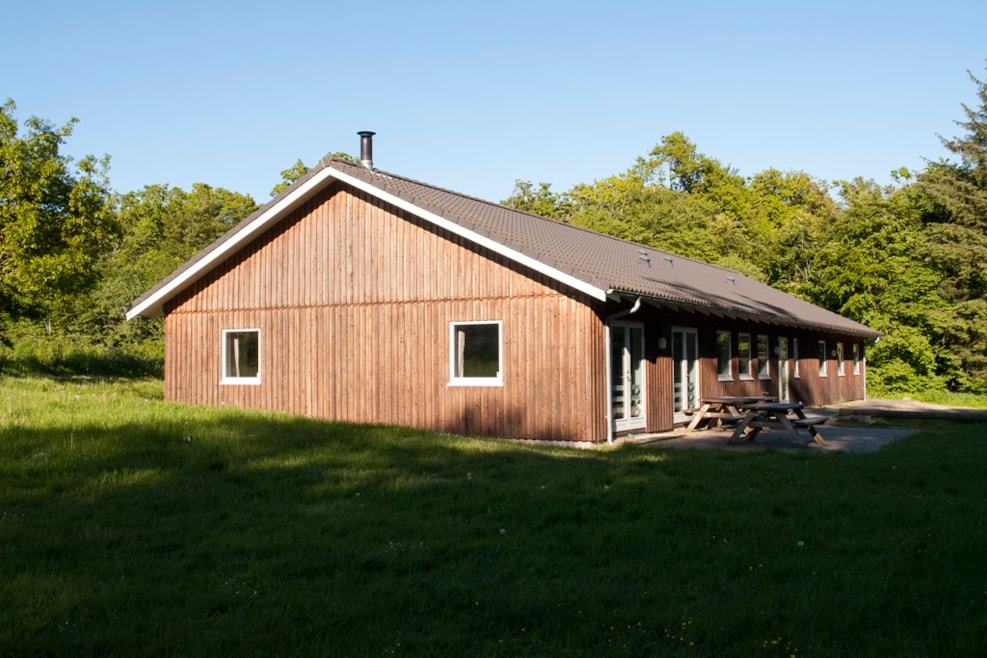 Irokeserhytten
The Irokeserhytten was constructed in 2003/2004, and measures a total of 296 m2, on a 4550 m2 plot - here you will find more than enough space for any arrangement, whether it is camp or a family gathering.
The main hall is about 60 m2 and there are table and chairs for 50 people, which makes Irokeserhytten an obvious choice for large gatherings. The hall also includes a woodburning stove, should you need it.
The cabin offers plenty of room for sleeping, as there is a total of 40 beds; 4 rooms with 4 bunk beds each and two rooms with 2 bunk beds each.
The kitchen has two stoves/ovens, a fridge, a freezer, an industrial dish washer as well as dishes and cutlery for 50 people.
There are three bathrooms, each with a shower. One of the bathrooms is equipped for the disabled.
There is a campfire area, various decks with deck furniture and you are welcome to raise tents on the lawns.
Please see prices here.