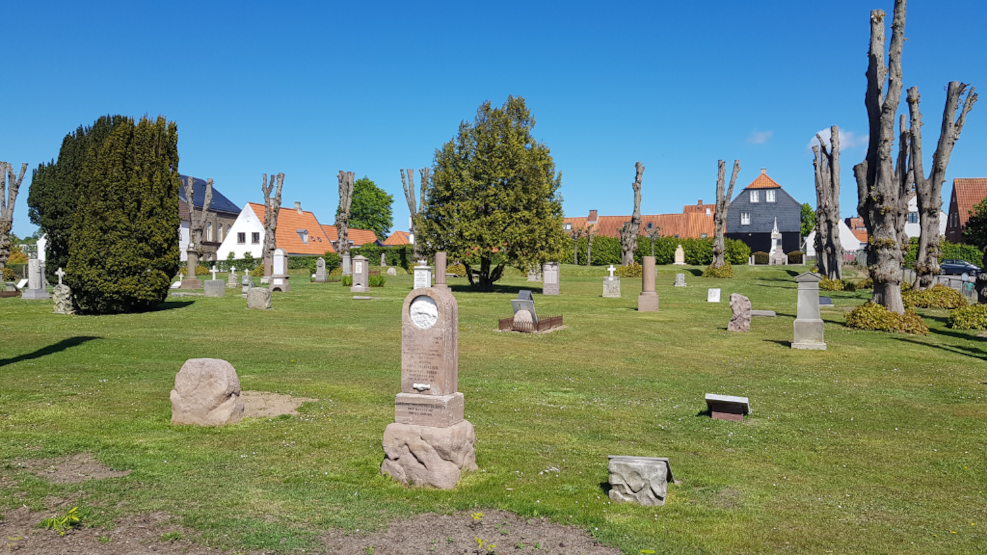 Klosterkirkegården
The old Monastery Cemetery - with a wonderful view of Damparken
The Monastery Cemetery is very old and is not used for burials today. The last regular burial took place in 1926.
The Monastery Cemetery has historical significance and, in addition to Peter Hjort Lorenzen's grave, also contains three war memorials.
Outside the cemetery, towards Damparken, there is a memorial monument for fallen South Jutlanders in German service during World War I.
The cemetery is the final resting place for several individuals of great importance to the city's political, social, and economic life in the first half and middle of the 19th century.
Today, 128 graves from the Monastery Cemetery's lifetime are preserved. Gravestones and monuments are now equipped with a QR code, providing information about the buried person and a description of the burial site