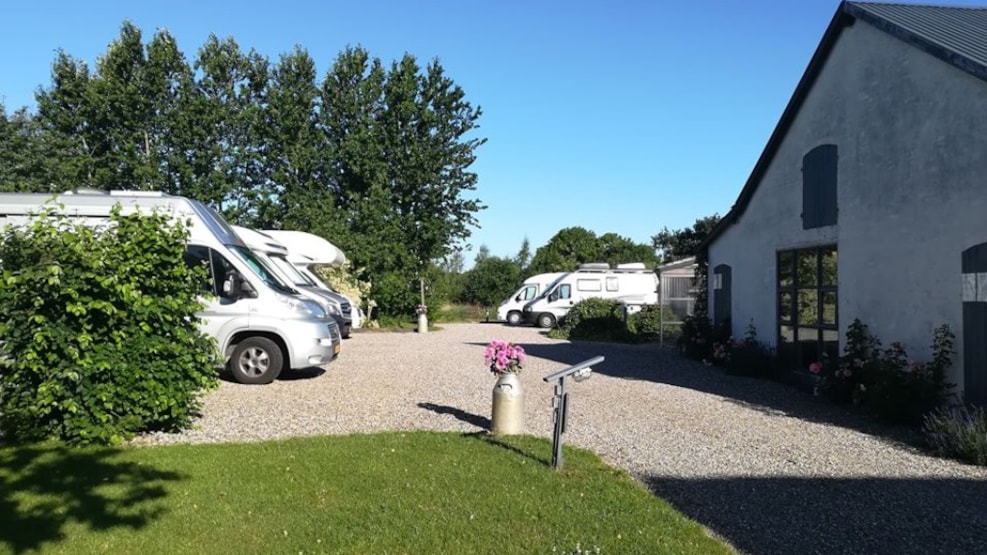 Kolindsholm Motorhome pitch
Rural motorhome holiday in a scenic area by a charming farmhouse. Good facilities with the possibility to make use of their health department.
Idyllic motorhome site in the middle between Haderslev and the UNESCO town of Christiansfeld
At Kolindsholm, Fjelstrupvej 71, 6100 Haderslev you will find a small country house with space for 8 campers. The area is full of nature and the garden around the white, thatched cottage is filled with flowers, trees and sunlit spots of grass, perfect for relaxation.
You have access to toilet, bath and living areas. You can play billiard, table football and table tennis in the activity-room, and if you feel more like relaxing than playing, you will also find a sofa group where you can lean back and unwind. You will also find games and WiFi, as well as an outdoor barbecue and seating area, completing the summer fun.
On site you can buy ice creams, honey from local bee-keepers as well as different aloe vera products. You will also find brochures with different attractions and activities in Haderslev and the surrounding area.
Kolindsholm Camper Space is open all year around.
Price: € 12 / DKK 90
Including water and use of toilet facilities
Electricity: € 5 / DKK 35
Shower: € 1,5 / DKK 10
Emptying of chemical toilet: 2 € / DKK 15
When possible Kolindsholm prefers Danish Kroner.