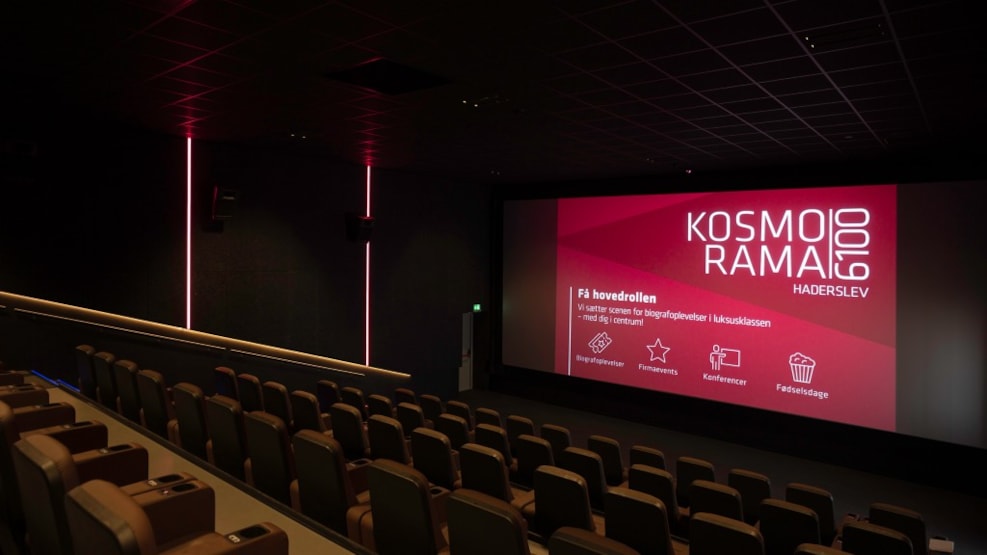 Kosmorama
Enjoy a trip to the cinema.
Kosmorama is the city's cinema for bright moments in the darkness. Here, there's room and something to see for everyone.
For many years the cinema's home was at Torvet in Haderslev, but in August 2016 the building of a new cinema at Jomfrustien 28 started, and in May 2018 the new, clean and modern building was ready!
Kosmorama invites you to experience movies in luxury, with recliners in all cinema halls and the most revolutionary sound since surround sound, Dolby Atmos, in the largest hall. So lean back and enjoy a magical movie experience, because you will not want to miss this!