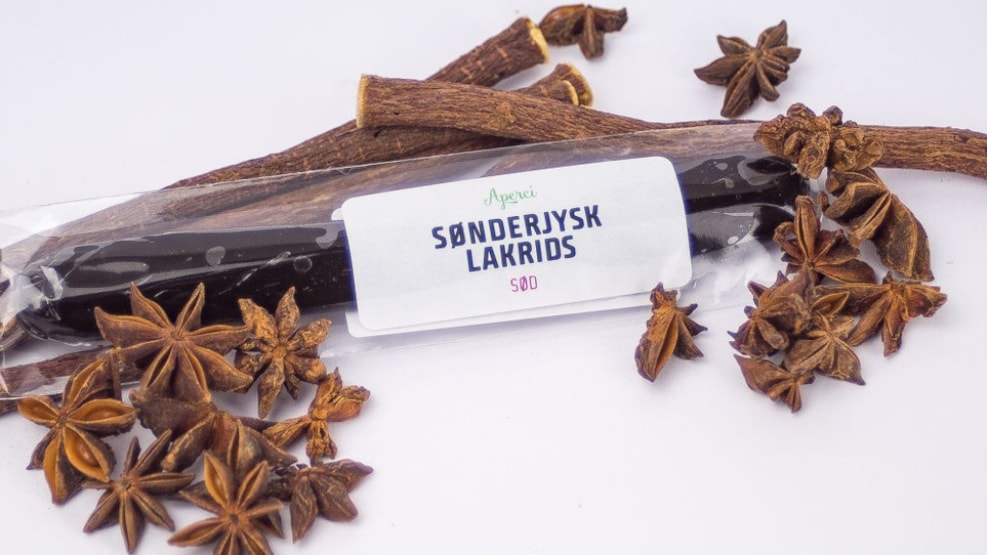 Licorice from Aperci
Gluten-free and vegan liquorice from Aperci.
Liquorice from Aperci is a labour of love, and it has taken owner Stefan Kanne no less than a year, as well as a lot of passion, stubborness and persistence to create the dream liquorice.
The liquorice is boiled using different kinds of sugar, and then rice flour is used to make the liquorice gluten-free. The liquorice also does not contain any stabilisers og animal origins, which also makes the liquorice vegan. The liquorice is boiled for up to 3 hours, and the slow cooking gives the liquorice a nice consistency and a good, firm bite.  
All liquorice-sticks are hand-made and hand-rolled, like in the old days, so no sticks are entirely the same.
You can find liquorice-sticks with different flavours, ranging from the classic sea salt or salmiac, to the more experimenting and forward-thinking like liquorice with ginger or chili.
At the website you can find an overview of the dealers carrying this wonderfuld local niche product from Southern Jutland. Then you can enjoy this local, hand-made delicacy and spoil your taste buds with a good conscience.